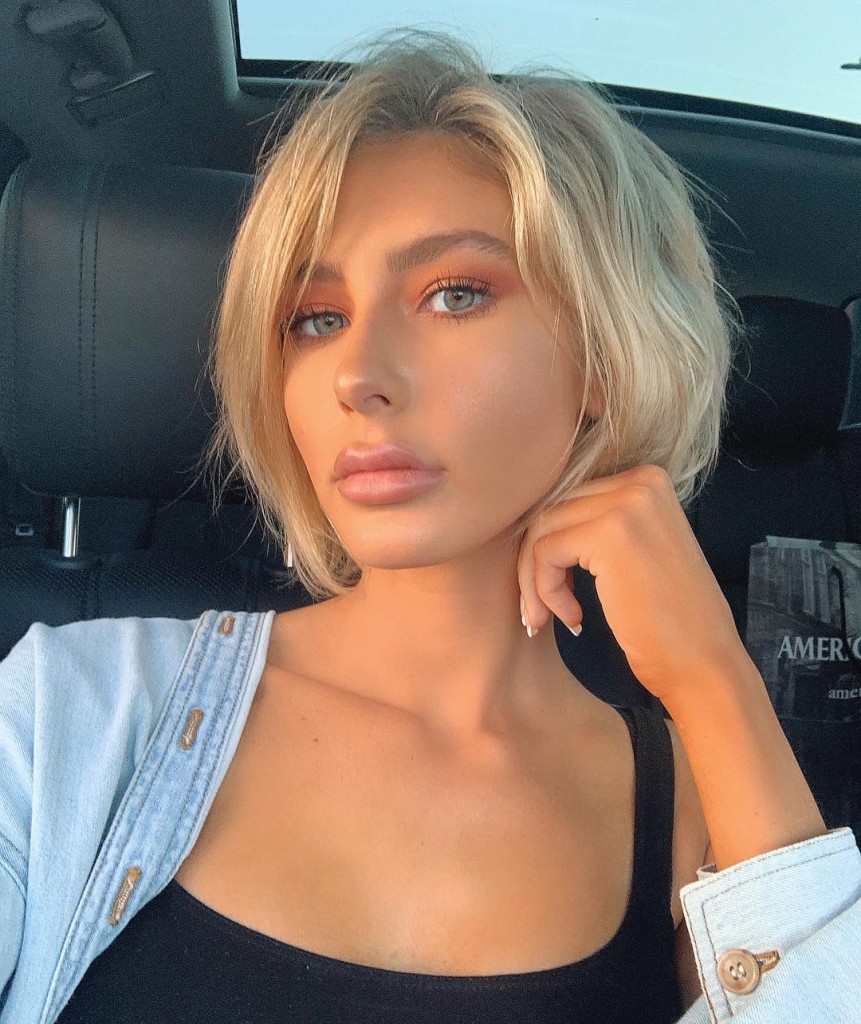 Bob haircuts are super chic, sophisticated and trendy. They are surprisingly easy to style. All you require is the right bob style and then choose the best hair product for your hair type. Generally, women with wavy hair look great with bob cuts, but that doesn't mean you cannot wear a bob if you have straight or curly hair. There are various ways you can achieve your bob easily. Check out
themaideffect.com website.
We have compiled some of the best ideas to style bob hairstyles. We have ideas to style bob haircuts for all types of hair and textures. You will also know which style is ideal for your face shape and how you can style it. Get inspired with these amazing looks for bob haircuts.
Peachy Hair with Side Bangs
A trendy bed head sometimes can look a bit messy and imperfect, but with little care, it can maintain a rounded bob haircut.  You should comb your hair backwards to boost the volume that comes with a bob haircut with little effort. To add drama to your hair, go for a little bit of sophistication that can be achieved through different hues that add glam and raise your score even more.
The hair gives you a carefree vibe with its disconnected ends making it look like the hair you woke up with.  You can move your bob haircut to the next level by adding different colours and hues that compliment with your style; ombre highlights work for most people. The hairstyle can help you bring out your facial features such as a strong jawline and supple cheeks.
Sliced Caramel Bob with Blonde Baby Highlights
If you are a brunette or a blonde this bob haircut will work for you like the shades of the caramel will lend itself to trendy and beautiful. A subtle highlight throughout the hair will create the look of texture without styling every day. This hairstyle moreover is fit for all occasion, you can stand out during your official meetings or in any social event.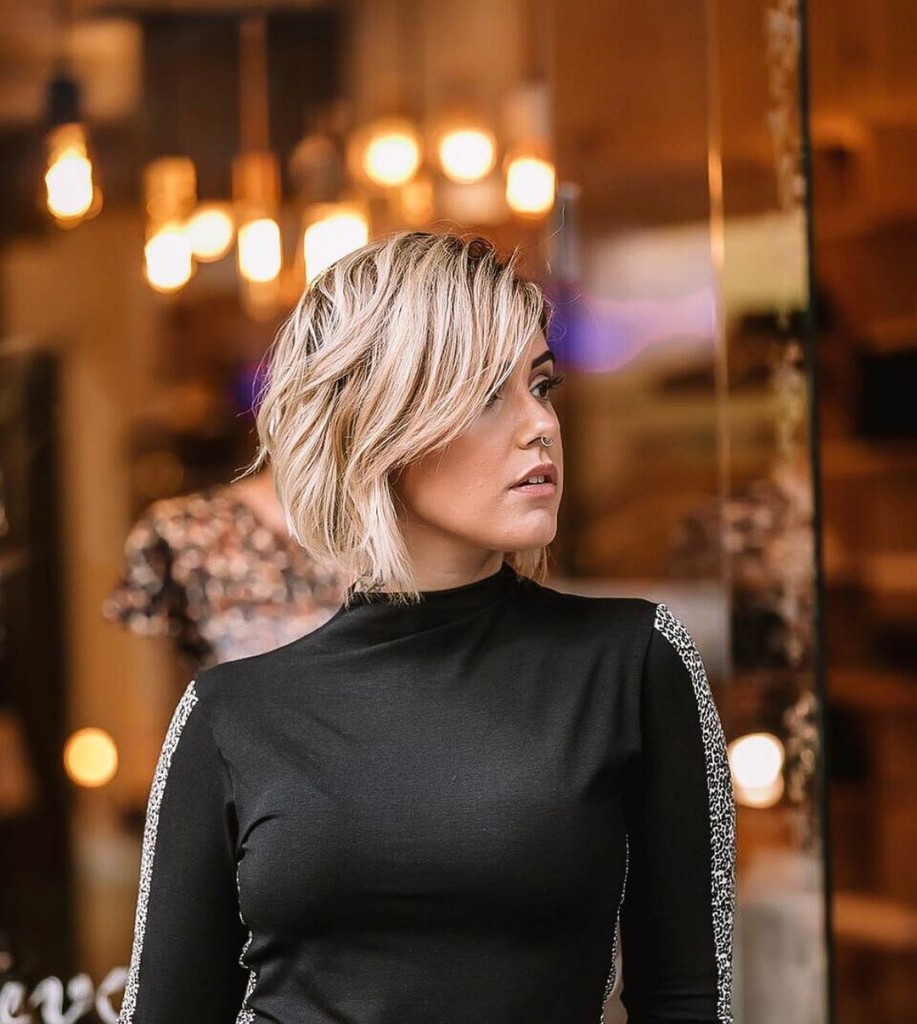 The haircut creates a sassy layered bob features which create an illusion of volume and movement with the bottom layers carved out and razor-sharp ends.  To achieve this look, you can use a round brush which enables you to have adorable flips and wispy ends. This cut is ideal for people with thick hair who find it difficult to control their hair as it will take the bulk off.
Disconnected Blond Bob with Platinum Highlights
The bob haircut creates a wavy texture and buttery blonde with bright highlights that refreshes the hair is keeping it clean and simple. If Marilyn Monroe would have lived to the present, this could be the best hairstyle for her as we can almost guarantee that she could rock it very well. The haircut will leave our hair looking modern, stylish and glamorous for any event.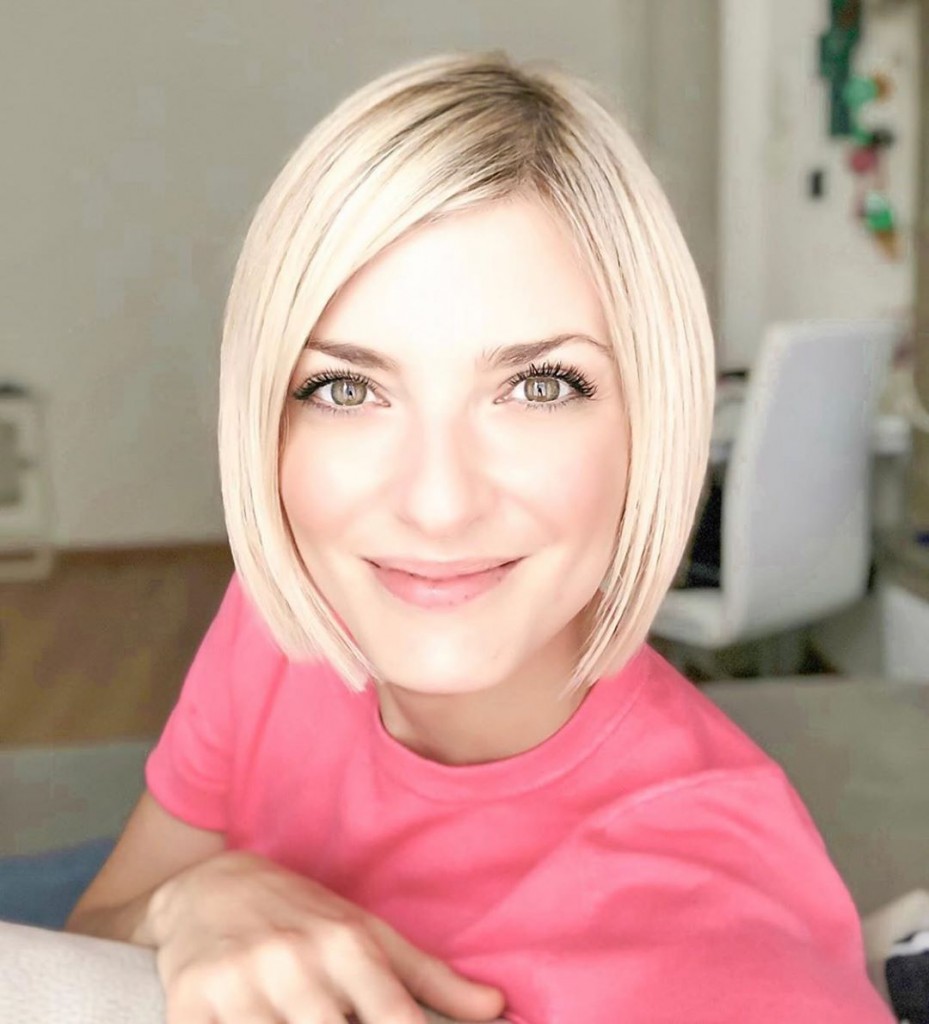 Messy Bob with Lightened Ends
Some people prefer a long messy bob than a shorter one as it gives them more freedom, with this style you can rock an updo, or let the hair freely flow. The hair inspires an individual to style it; however, they like, for instance, you can braid one side to add elegance to your bob. Moreover, having different hair highlights will make your hair look sassy and beautiful with little effort.
Medium Hairstyle with Loose Wave.
This bob haircut is suitable for blonde hair giving it a chic look with added texture and style. Some people prefer the media shaggy cut as a base for their haircut, with a colour they love with added random loose waves that bring out a chic vibe. You can blend ombre with balayage to add drama and define your look. It is an ideal look for any skin tone and any hair type but looks great on blonde hair. However, you need to get someone who knows how to style it perfectly.