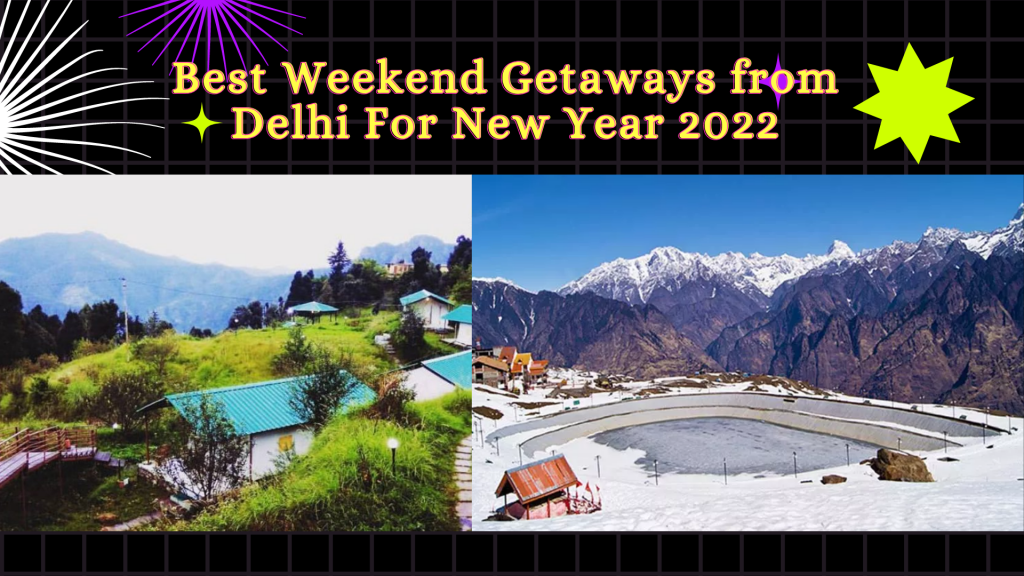 Are you among those busy making plans with New Year's Eve fast approaching? This article will help you find out plenty of destinations nearest to Delhi that are perfect getaways for your new year celebrations 2022.
If you don't want to follow the usual trend of welcoming the new year at an overcrowded nightclub, then the best thing is to explore some fantastic new year's escape from Delhi.
The best thing about being a Delhiite is that you have plenty of options for your New Year Party destination.
New Year 2022 Weekend Getaways from Delhi (List):



Chail & Shimla –336 km
Manali – 540 km
Agra – 233 km
Dalhousie & Khajjiar – 560 km
Dhanaulti (302 km)
1. Chail & Shimla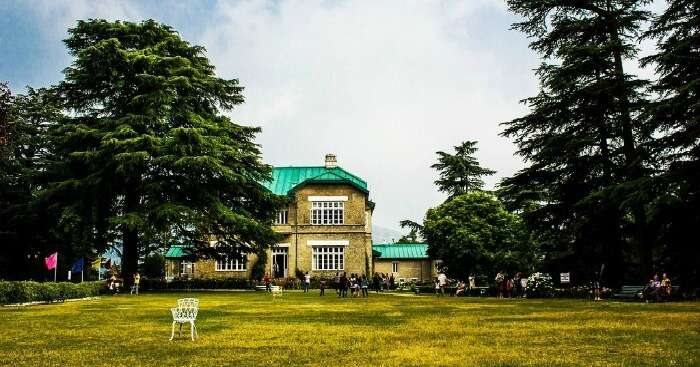 You can visit Chail and Shimla as the best places on New Year's occasion. Here, you can party with your friends and make your day special.
Chail and Shimla from Delhi are 336 km and 45 km, respectively. You can easily visit both places as a rail network connects them well.
To get there, take a train upto Kalka from Delhi. Then taking a toy train to Shimla would give you a wonderful experience.
Alternatively, you can also take a direct train to Kandaghat, 30 Km from Chail. But, if you want the scenic journey, then taking the road journey would be a better option.
Shimla has always been the most popular weekend getaway from Delhi. It is a good choice for couples, families, or groups of friends, and Chail can be the best place for those who prefer walking on the untrodden ways.
2. Manali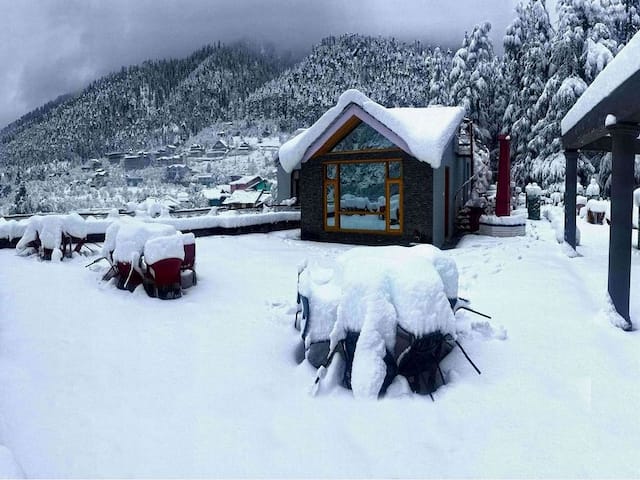 Manali is another beautiful hill station of Himachal. It is located on the banks of the river beas. There are three adjacent hillocks – each with a village and temple.
Three hillocks – Old Manali (Famous for Manu Temple), Vashisht (famous for Vashisht temple), and Dhungri (Famous for Hadimba Temple) – are a gateway to the adventure centers of Solang, Kothi, and Gulaba, respectively.
The road distance between Manali and Delhi is 540 km. Buses are considered the best mode of transport between the two cities.
In addition to splendid views of Manali, there are many tourist attractions, including Hidimba Temple, Van Vihar, Solang Valley, and many more.
You can also enjoy paragliding, skating, zorbing, and more at Solang valley.
3. Agra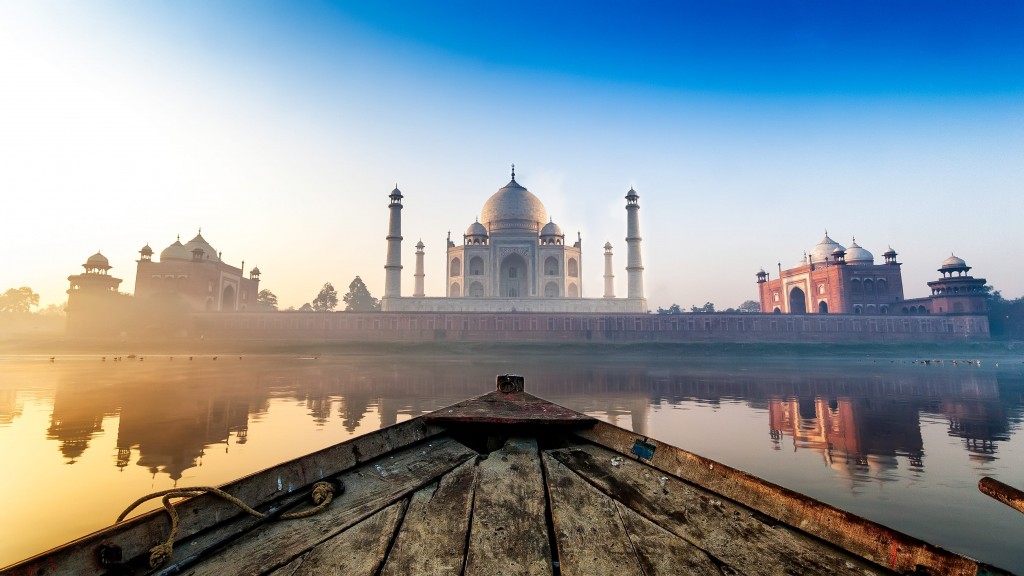 Agra is one of the most beautiful cities globally, and it is called the city of Taj – A Couple's Paradise. No one can deny getting a glimpse of one of the seven wonders of the world – the Taj Mahal.
The distance between Agra and Delhi is 233Km. You can visit this place somewhere between October to March for the best experience.
Key attractions of this place are the Taj Mahal, Fatehpur Sikri, and Agra Fort.
4. Dalhousie & Khajjiar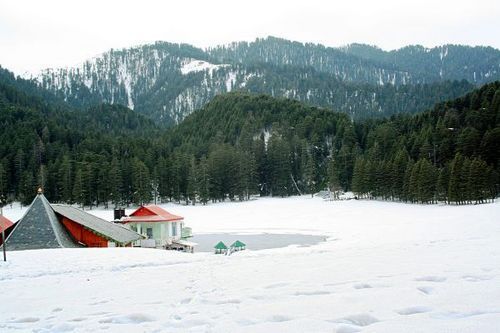 What makes the dalhousie and Khajjiar more special are Pine, Oak trees and Green pastures among other specialities. This can be the best place to visit for the New Year destination.
The place is famous for its scenic views and salubrious environment. Beyond these scenic views, there are other adventurous things to do to add to the excitement that the destination has to offer.
The distance between Dalhousie and Delhi is 560 km, and Khajjiar is 21 Km beyond Dalhousie. To reach Dalhousie, take a train to Pathankot from Delhi, and an 80Km more journey will take you to Dalhousie.
To have and enjoy the picturesque view, take a road journey, and it will give the option to stop en route and feel the adventure.
Khajjiar has got the title of mini Switzerland of India. I am sure you will be convinced once you take a trip to Dalhousie. You can enjoy a DJ party and Bonfire in such a beautiful destination to add to your excitement.
The best places to visit in Dalhousie are Chamera Lake, Dainkund Peak, Panjpulla waterfall. Get a splendid taste of beauty by visiting the beautiful destination.
5. Dhanaulti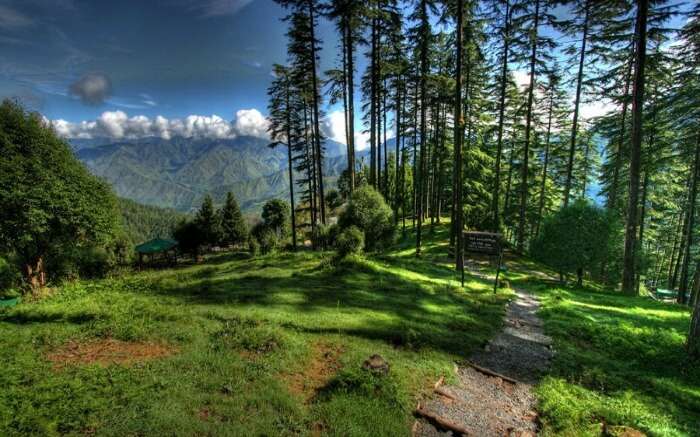 Dhanaulti is among the most famous places and can be the perfect New Year 2022. This is the hill station of Uttarakhand, and it must be on your list to get the delightful experience of camping. You will also get to view the Garhwal Himalayan Range and do a plethora of activities.
In addition to this, you can also experience snow camping on New Year's eve. This is the place to make your day with family and friends.
Dhanaulti and Delhi are 302 Km apart from each other. Dehradun and Rishikesh are situated at a discrete distance of 63 KM and 80 Km from dhanaulti.
The best mode of transport would be to prefer a road trip to avoid the hassle of changing the vehicle.
The things that make this place most suitable for New Year are snow camping under the stars with a DJ and a bonfire. Along with this, there are light adventure activities at camp like Burma Bridge and Mowgli walk. Many more things are there to enjoy – trekking through the surrounding forest.
That's all about the Best Weekend Getaways from Delhi For New Year 2022. You can choose any place as the destination to celebrate on the eve of the new year. So, get ready to visit the nearest places from Delhi to enjoy your weekend and celebrate the new year!