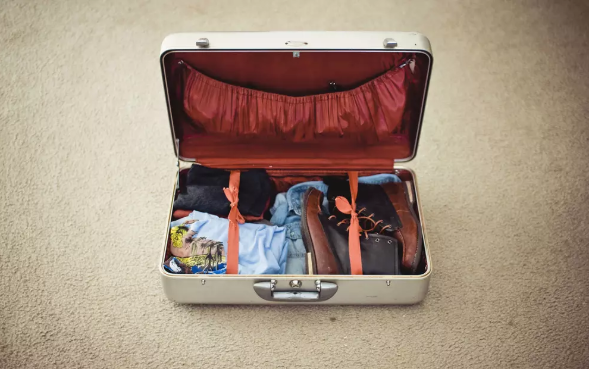 What you need depends on whether, location, and duration among other factors. Apart from finding a sturdy bag that fits your needs, you need to pack carefully to optimize your space. Check out these 10 hacks to pack travel bags efficiently and conveniently.
1. Choose the right luggage for your trip
The size and type of bag you select, depends on your trip. Shorter the trip smaller the size of the bag. Apart from size, the luggage should be easy to carry as well. Depending on your need choose a suitcase with separate compartments for clothes, shoes, laptop, and toiletries.
2. Take Help of Packing Assistance Apps
If you prefer mobile to pen and paper there are many apps that can help with packing. Evernote is one such app. It is all about lists and you can also share lists and even set reminders. In addition to Evernote, try apps like Packing Pro, Travel list, Packpoint, etc.
3. Roll Your Clothes; Don't Fold Them.
Apart from saving space rolling clothes helps prevent wrinkles. Shirts, tops, jeans, pants, and knitwear won't wrinkle when rolled tightly. Blazers and skirts should be folded.
4. Use Shower Caps to keep Shoes
Use a cloth bag or laundry bag to store dirty shoes. Alternatively, you can use shower caps. The idea is to prevent dirty soles rubbing against clean clothes.
5. Pack Small Amounts of Creams & lotions
Instead of carrying the regular bottles of your cream or lotion, you can pack small amounts of these products to save space. Buying small samples is also an excellent option to pack lighter.
6. Use Packing Cubes
With these luggage organizers, you don't have to worry much about little things getting lost. Organize clothes, toiletries, accessories, and other items into packing cubes. Using packing cubes also frees up space in your suitcase for other stuff.
7. Socks to Protect Perfume or Cologne Bottles
Give extra cushioning to breakables by tucking them inside thick socks. You need perfume or cologne bottles during your trip but there is always the fear of breaking.
8. Keep a Toiletry Bag
It is a great way to keep your stuff off the counter. Store toiletries in a separate bag. Using toiletry bags also save your clothes from toothpaste, makeup etc.
9. Pack heaviest items on the bottom of suitcase
To Keep your wheeled luggage balanced keep the heaviest items on the bottom. This is a useful hack to distribute the weight and make the suitcase roll easily.
10. Keep Fragile items in the center
By keeping all the fragile items in the center of your bag, you give them the protection needed. Mostly fragile items are also expensive you can keep at the center of clothing which acts an additional padding. Check out lars remodel. Now, you are done with packing for your trip, take a look at basic travel checklist to see if you are missing something.
Basic Travel Checklist
Although you can find printable packing lists online but is recommended to write out your own. You can always take help from different packing lists online.
1) An empty water bottle
2) Travel-friendly foods Nuts, energy bars, snacks, etc.
3) A voltage adapter, if traveling internationally
4) Foldable raincoat
5) Hand sanitizer
6) Prescription medication
7) A mini-medical kit: bandages, a pain reliever, a topical analgesic, and diarrhea medication
8) Emergency Docs health insurance card, allergy list, emergency contacts.
9) For an international trip, notify your credit card company or bank of upcoming travel.
10) Pack essentials in a separate pouch
Whether you are on a leisure or business trip planning ahead helps immensely to save from the last minute hassles. Packing right is a great start to your trip. Following these simple hacks while packing saves time and space. Before planning your trip, check travel offers online to find the best deals and save money.