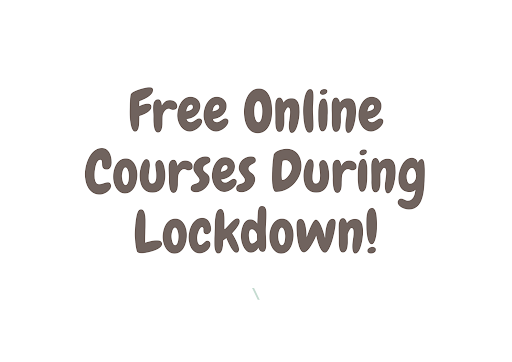 Looking to make effective use of lockdown time? Acquire new skills and move in your career with Online courses. It is the best time to learn something new and there are various websites offering the opportunity that too for free of cost. Online courses during lockdown are a blessing for students and professionals.
They provide an extremely productive way to upskill. Check the online courses that you can pursue in your pass time.
Udemy Free Courses
Udemy is one of the leading platforms for online education. The website has various free online courses that you can take any time. Whether you want to reshape your career or learn a new skill Udemy has a course for free.
Just visit the Udemy website and select a course of your choice to get started.
Harvard University Free Courses 
Harvard University is offering free courses during COVID-19 lockdown. The duration of free courses is from 1 to 12 weeks. You can enrol through the official website. Enrol and take advantage of free courses while maintaining social distance. You can choose 60+ courses that are available with a printable certificate.
The courses span across subjects such as Business, Computer Science, Data Science, Mathematics, Programming, Science, Art and Design, Health, Medicine, Humanities and Social Sciences.
Google Free Courses during COVID-19 Lockdown
Google has come forward to offer free online courses during COVID-19 lockdown. The offer courses offered by google include subjects such as digital marketing, data and technology, and career development. Some of the free courses offered by Google also come with certification. The duration of free courses varies from 1 hr to 40 hrs.
Visit the Google DIgital Unlocked platform and enrol for a free course today.
TCS Digital Certification Courses for free
A huge collection of curated courses are available TCS iON Digital Learning Hub for free. The free courses cover a plethora of topics. These courses are accessible anytime and on any device via TSCHE website. You can choose free and paid course from their catalogue of courses. The popular categories include vocational, professional, teaching, graduate, K-12, and IT.
In each category, you will find a number of free courses that you can activate in one click.
Coursera Free Courses
Coursera has come with various free online learning programs to help you learn and grow during the critical time. Coursera has made a selection of courses completely free. In addition to lectures and quizzes, you also get a free certificate for select courses.
Whether you want to upgrade your professional skills or explore a new interest choose a course from the selection of courses available on the website.
With these websites, choose the best online courses for free and upgrade your skills. You will find free courses for every category. The registration process is simple, get started today.