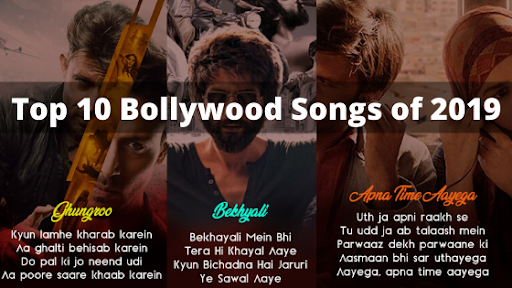 Bollywood songs keep us all going from boredom to party mode. And 2019 was a fantastic year for Bollywood as there were amazing movies that got released and took over the box office. The movies not only has outstanding stories to tell but also heart touching songs that made a permanent place in our playlist.
Here we are listing the Top 10 Bollywood Songs that topped the charts and the hearts of millions. If you haven't added these to your playlist yet then hurry up and download the song today.
1. Apna Time Ayega – Gully Boy (By Ranveer Singh)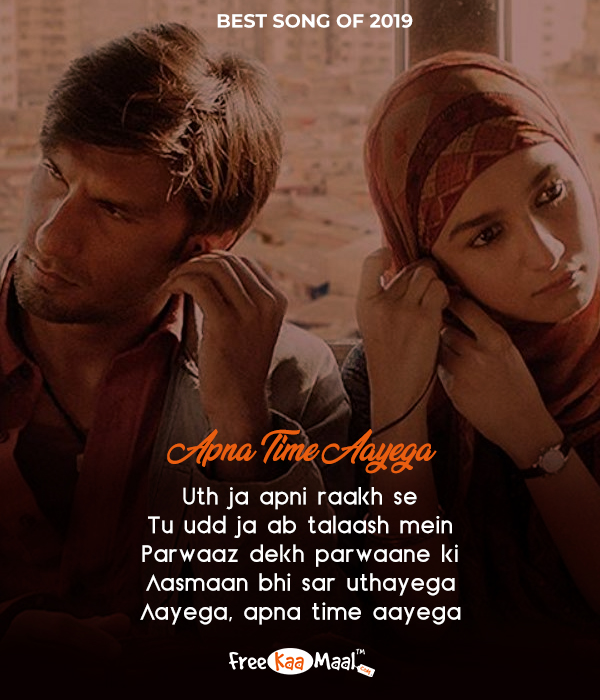 Gully Boy Apna Time Aayega Song became the anthem of youth in 2019. Being an actor and not a singer Ranvir shocked many by his rap delivery and outstanding attitude. This song was composed by rapper Divine and Dub Sharma.
2. Zinda – Bharat (By Vishal Dadlani)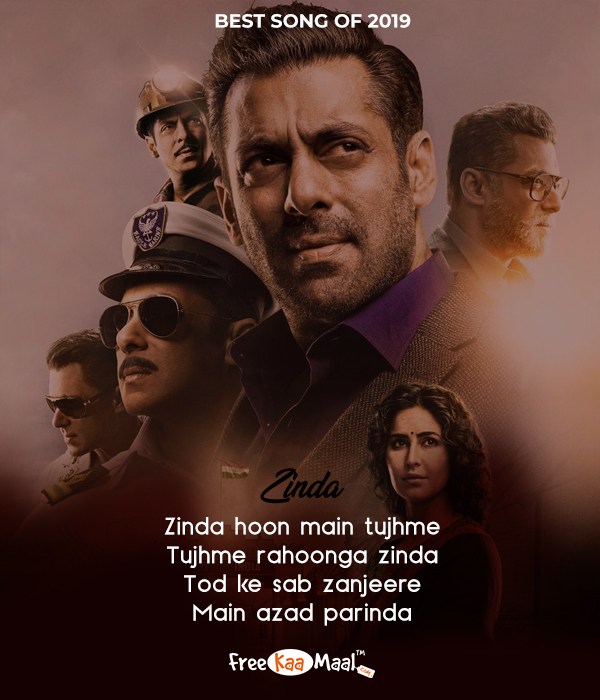 Salman Khan's Bharat was a seven-decade journey of a man who has witnessed the transformation of India over the course of time and has overcome difficulties and obstacles in his way. The song Zinda lives up to the spirit of the movie and it motivated millions of people. The song was sung by very talented Vishal Dadlani.
3. Bekhayali – Kabir Singh (By Sachet Tandon)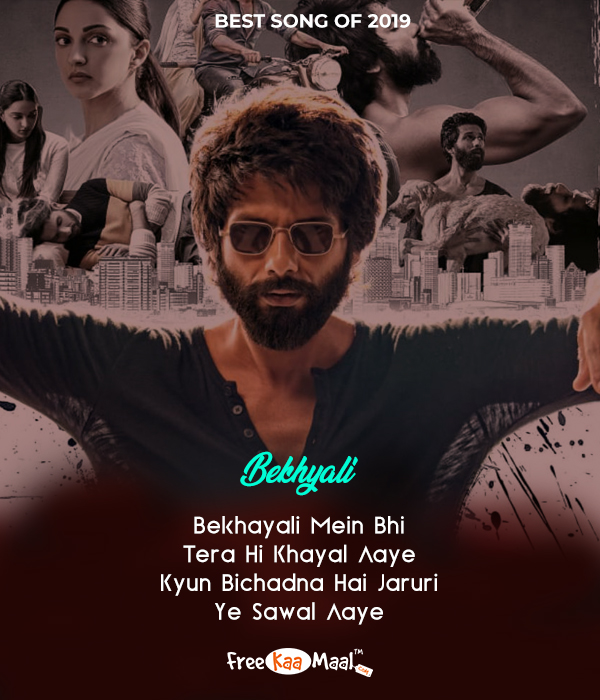 Bekhayali from Kabir Singh is one song from 2019 that we all hum around. This heart breaking love song added flavour to the outstanding movie and bagged a good collection on the box office. The song is full of sentiments and it is incredibly sung by Sachet Tandon.
4. Khairiyat – Chhichhore (By Arijit Singh)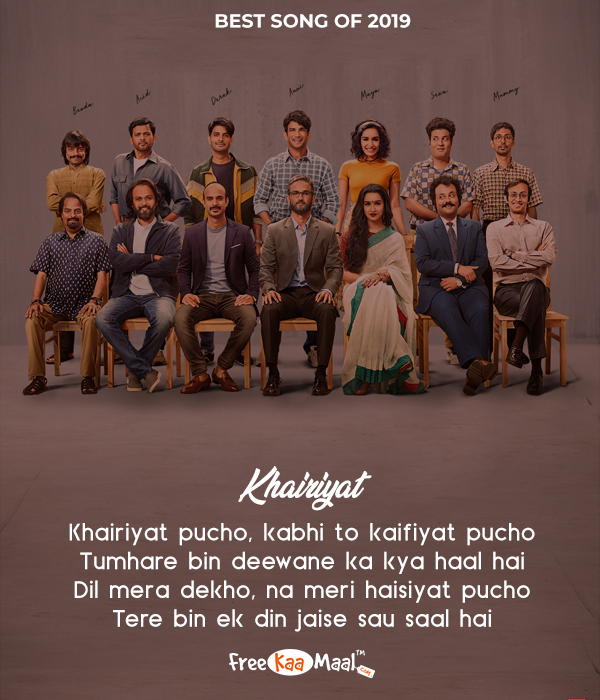 Khairiyat from the Bollywood movie "CHHICHHORE" is an emotive and soulful track by Arijit Singh. The song is highly relatable college romance and create a sense of nostalgia. The song fits perfect to the movie that follows the lives of seven friends from 1992 to the present day.
5. Ghungroo- War (By Arijit Singh and Shilpa Rao)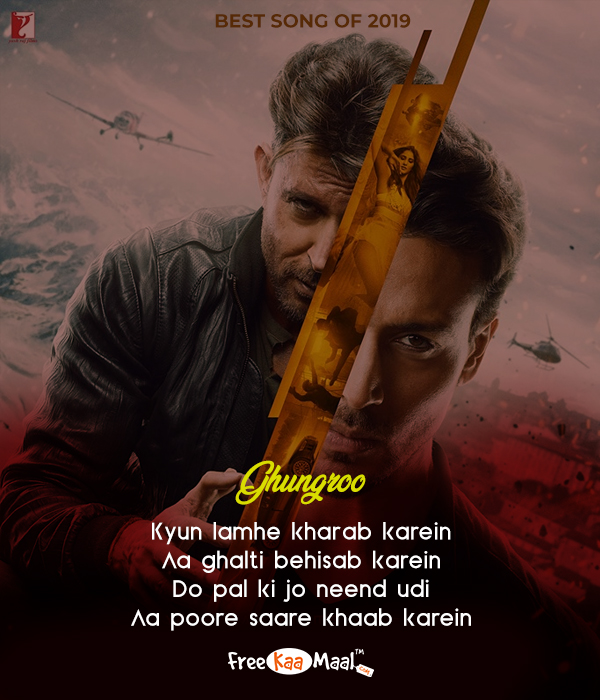 Ghungroo is a groovy, peppy romantic number from War. The song has an amazing vibe and its a perfect track for you to shake a leg on with your partner. The song was sung by Arijit SIngh and Shilpa Rao and composed by Vishal and Shekhar.
6. Kalank Title track – Kalank (By Arijit Singh)

Kalank Nahi Ishq Hai Kajal Piya – title track from Kalank movie is an outstanding song sung by Arijit Singh. The heart tugging song featuring Varun and Alia is penned by Amitabh Bhattacharya and composed by Pritam.
7. Challa – URI (By Romy, Vivek Hariharan and Shashwat Sachdev)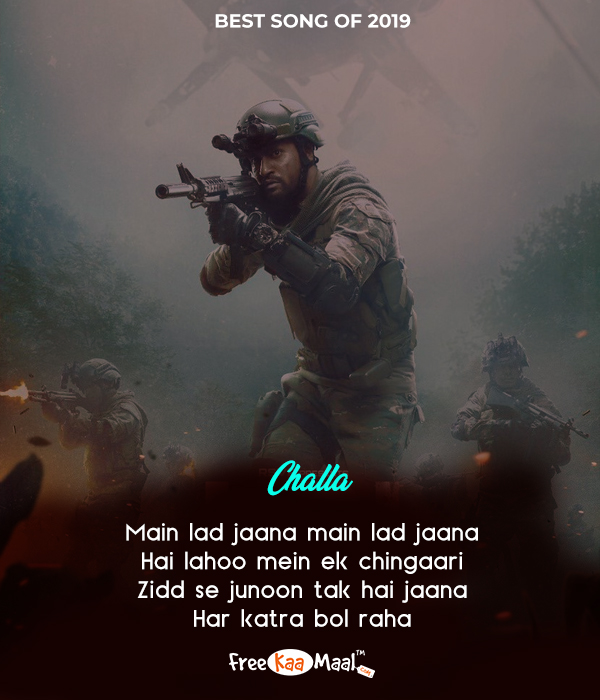 'Challa' song from the movie 'URI' expresses the strong feeling of reprisal Indian soldier bears. It portrays the anger they have in every drop of blood for the antagonist. The song is sung by Romy, Vivek Hariharan and Shashwat Sachdev and the song lyricist is Kummar. The music for this song was composed by Shashwat Sachdev.
8. Zindagi – The Sky is Pink (By Arijit Singh)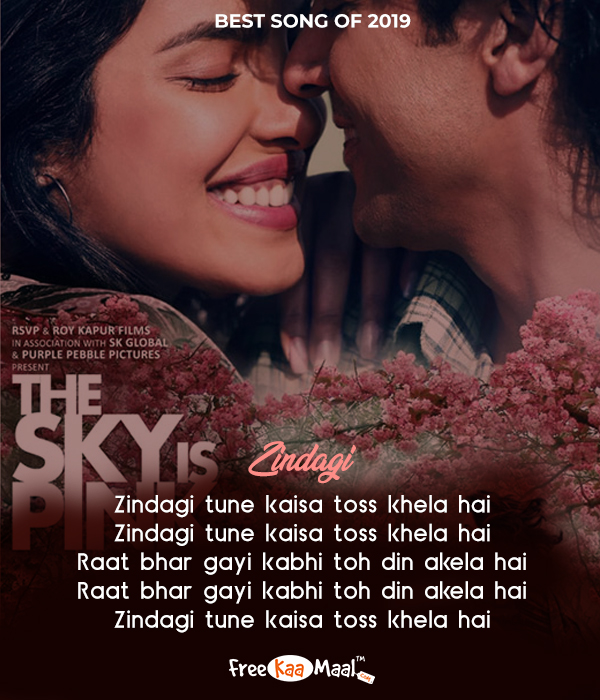 Zindagi tune kaisa toss khela hai – song by Aijit Sing is an extremely emotional song that explains the helplessness of life turns. The song justifies with the movie plot and connects us with the story Aisha Chaudhary played by Zaira Wasim.
9. Mumbai Dilli Di Kudiyaa – Student Of The Year 2 (By Dev Negi, Payal Dev & Vishal Dadlani)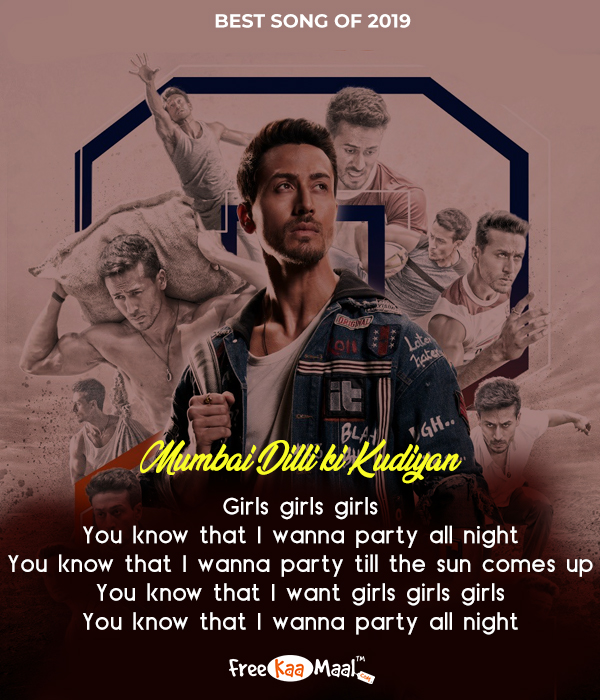 Mumbai Dilli Di Kudiyaan from Student Of The Year 2has got a lot of popularity on social media.This song is a perfect party number by Dev Negi, Payal Dev & Vishal Dadlani and it fits the indian party and wedding mood.
10. Basanti No Dance – Super30 (By Prem Areni, Janardan Dhatrak, Divya Kumar, and Chaitally Parmar)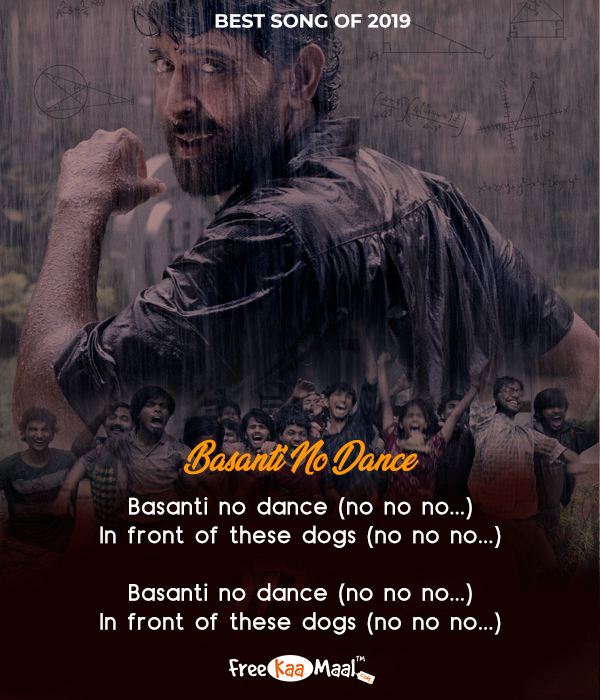 Basanti No Dance is a totally different kind of song that will tickle you to laugh but at the same time gives out a strong message that Super30 movie tried to portray. This one of a kind song is sung by Prem Areni, Janardan Dhatrak, Divya Kumar, and Chaitally Parmar.