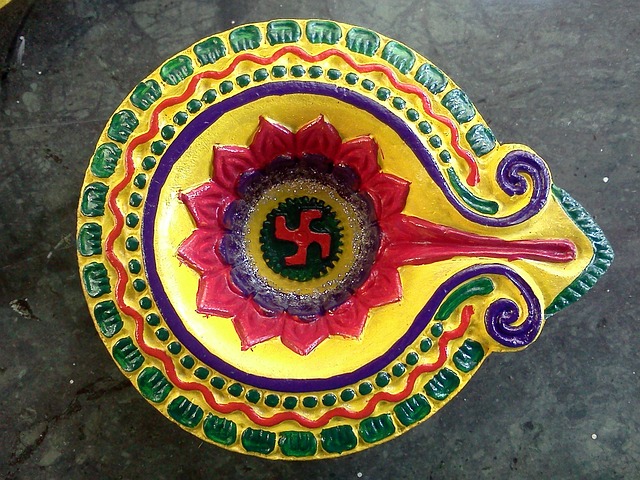 Diwali glorifies the return of Rama, Lakshaman and Sita to their Kingdom, Ayodhya, after a separation period of 14 years which signifies the victory of good over evil and light over darkness.
Diwali is not a festival of just one day but it lasts for five consecutive days, i.e. Dhanteras, Narak Chaturdasi, Laxmi Poojan, Goverdhan Puja and Bhai Dooj, and each day has its significance.
The holy festival of Diwali is celebrated by Hindus, Sikhs, Jains and Buddhists in India during the Hindu lunisolar month, "Kartika" (between mid-October to mid-November). It is that time of the whole year when the warmth of the air only adds up to the festive spirit.
According to another concept of the Hindu religion, the Diwali festival is also believed to be the symbol of Goddess Laxmi coming home. People worship Lord Ganesha and goddess Laxmi on this day as they are supposed to bring Goodluck, wealth and prosperity.
If you want to help the neglected and poorest people during this festival, you can buy earthen diyas and different types of decorative items for your home from them, which can help make some money.
Now, let's understand in detail the significance of Diwali and its five days.
1. Dhanteras

Dhanteras is the very first day of Diwali celebrations, which is celebrated on the 13th day of the Lunar day of Krishna Paksha in the month of Kartik according to the Hindu calendar.
Dhanteras originated from two Sanskrit words- Dhan, which means wealth, and teras, which means the 13th day of the Krishna Paksha.
On this auspicious day, Hindus worship Lord Kubera and Goddess Laxmi. It is believed that Goddess Laxmi emerged from the ocean during "Amrit Manthan", holding a pot full of gold and showering wealth on this day.
Dhanteras is also celebrated as "Dhanwantari Trayodashi". It is believed that on this day, Dhanwantari – the god of medicine, came from the sea with Ayurveda for the welfare of humankind. Lord Dhanwantari also emerged during the "Amrit Manthan".
People consider it auspicious to shop for gold, silver, ornaments, new clothes, precious stones and utensils on this day.
2. Narak Chaturdasi / Chhoti Diwali

Narak Chaturdashi is celebrated on the 14th day of Krishna paksha, also known as Chhoti Diwali.
It is believed that Lord Krishna, with his wife Satyabhawan, fought and killed the Demon Narakasur, the son of earth, on this day to save the world as he wanted to rule heaven and earth.
Narak Chaturdasi is celebrated by waking up early in the morning and having a bath with Ubtan made of herbs, and an oil-scrub bath is a tradition that does miracles to dry skin in winter.
People also believe that you should not light diyas or get out of your home on this day. There is a custom to break Karit (a bitter fruit) on the day – representing the triumph of good over evil.
3. Laxmi Pujan

Lakshmi Pujan is the day when the principal celebration of Diwali takes place. Lord Ganesha and Goddess Lakshmi are worshipped on this day.
Laxmi Puja is celebrated on "Amavasya", which is generally considered an inauspicious day, but on the day of Diwali, this day is considered auspicious. It is believed that goddess Laxmi makes her presence at home and blesses people with good fortune and prosperity on this day.
To show goddess Laxmi's presence, small rangolis of modest feet coming into the house are carved at the entrance. People light candles and earthen diyas at home and burn crackers and sparklings to show their joy.
4. Govardhan Puja

Govardhan Puja is celebrated on the fourth day of the Diwali celebration.
Lord Krishna conquered Indra on this day by lifting the tremendous Govardhan Mountain. People make a little hillock for most of the cow dung, representing Govardhan and worship it.
Govardhan Puja is also celebrated as Vishwakarma day. On this day, people worship the machines, arms and equipment, and most of the businesses remain closed on this day.
5. Bhai Dooj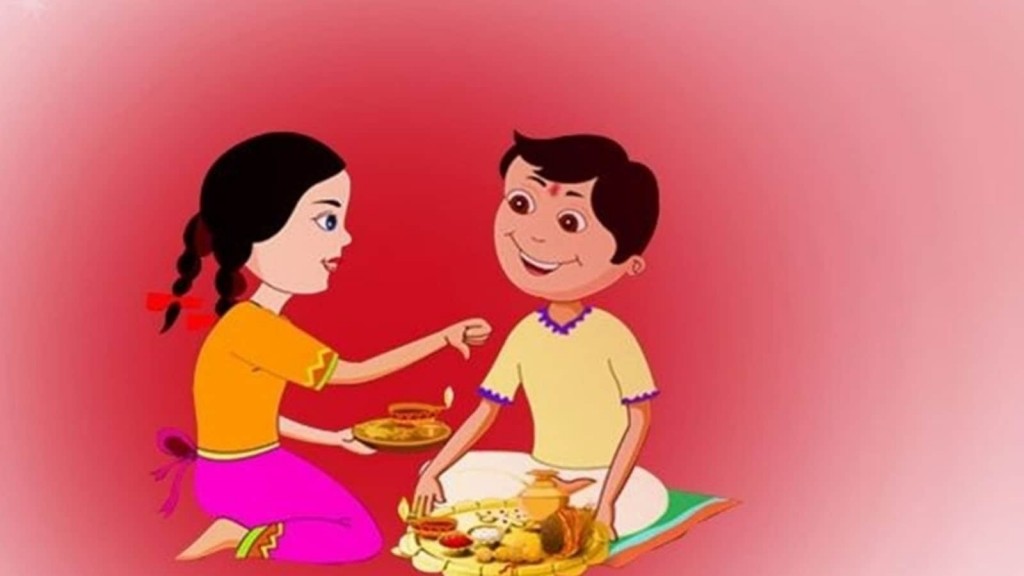 The last and fifth day of Diwali celebrations ends with Bhai Dooj. According to history, it is believed that on this day, Yamraj (The death god) visits his sister the Yamuna, and she applies Tilak on his forehead. Yamraj declared that any brother with a red tilak applied by his sister enjoys good health and good luck.
Therefore, this day is celebrated as Bhai Dooj, and on this day, every sister applies Tilak to his brother, and the brother gives some gifts to his sister in return.
Conclusion
I hope you gained all the related information regarding the significance of Diwali and its 5 days after reading this article. Diwali is the most commemorated festival in India. People of every age group celebrate this festival wholeheartedly by burning crackers, meeting friends and exchanging gifts.