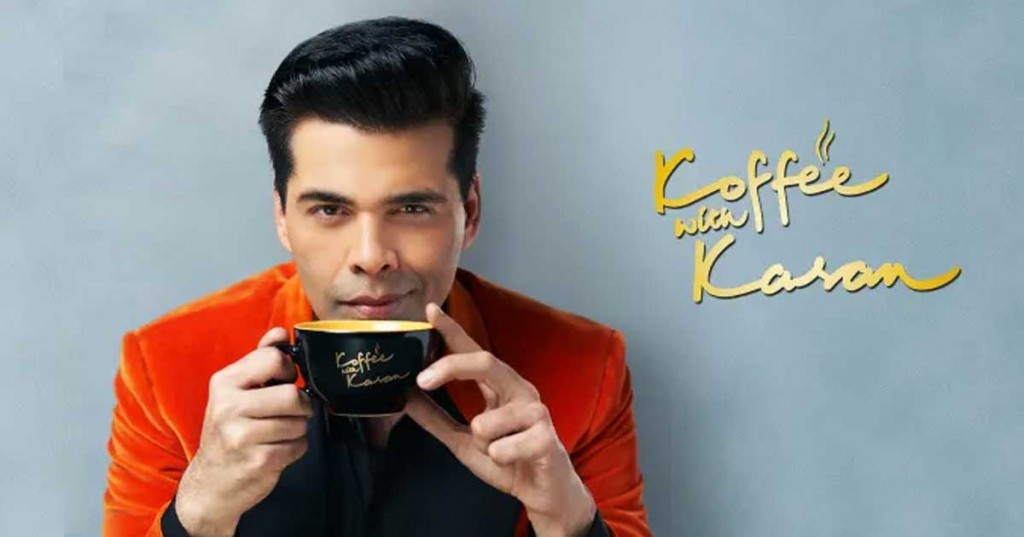 Since its first release in 2004, Karan Johar's show 'Koffee with Karan' has always been in the headlines. Now its 7th season is also entertaining the fans a lot from the day its first episode aired on July 7th. Since day 1, a lot of celebrities have been swarming in and out of Karan's set, adding stars to its charm.
Well, every star on the show reveals many secrets related to the industry and his life. The unique thing is that the host of the show, Karan Johar, in his unique style, questions the B-Town stars about their personal life, which is the central part of the show.
The answers to these questions are really interesting, and I have some of my favourites of the lot. So, let's continue with all the top 5 controversies of B-town made by our favourite celebrities and stick with me through this entire blog to know every spicy gossip.
1. Deepika Padukone and Sonam Kapoor's criticism for digging into Ranbir Kapoor.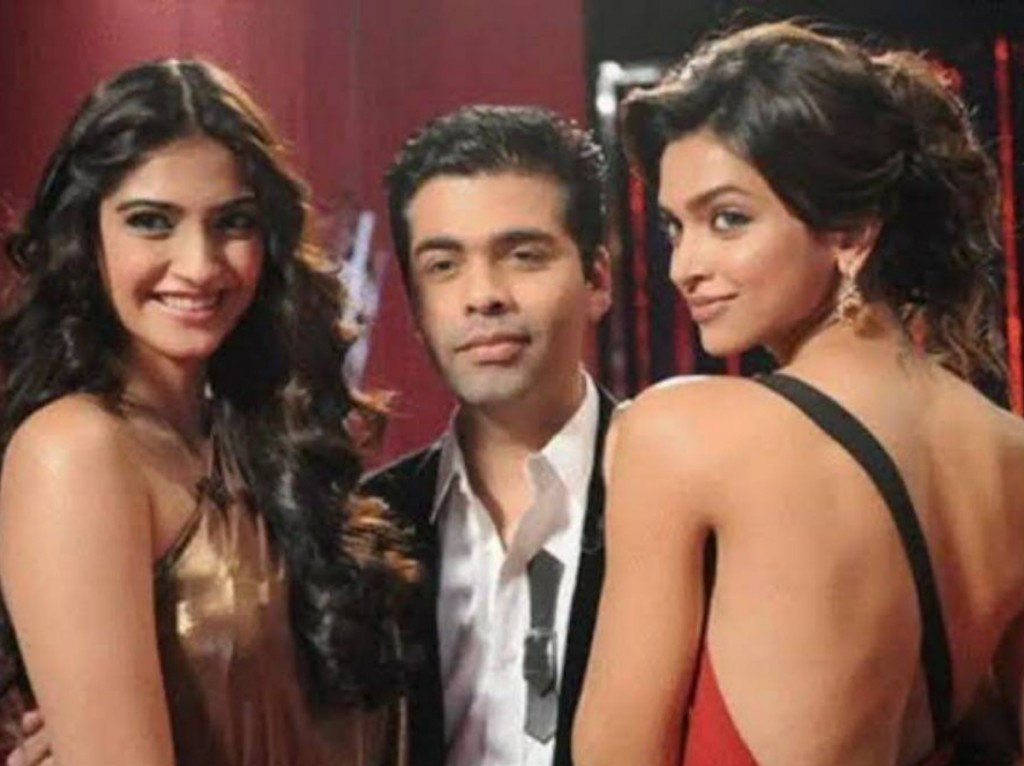 Back in time in the third season of Koffee with Karan in 2010, the most controversial statement passed by Deepika Padukone and Sonam Kapoor is still fresh in many minds.
When Karan Johar asked Deepika what she would like to gift Ranbir Kapoor in the show, she snapped back: "a box of condoms". She also added that he should endorse a condom brand. Sonam had added her feedback, expressing that she didn't think he'd make a decent boyfriend.
The duo's comments had extraordinarily disturbed Ranbir's folks, Rishi and Neetu Kapoor, which Karan Johar validated in the interview with Hrishikesh Kannan. "I recollected when Sonam and Deepika came together many seasons ago; I had a feeling 'oops' they've confessed things, and I have also permitted it. I had an idea about that, but now with time, we are all being extra attentive," he said.
2. KL Rahul and Hardik Pandya's problematic episode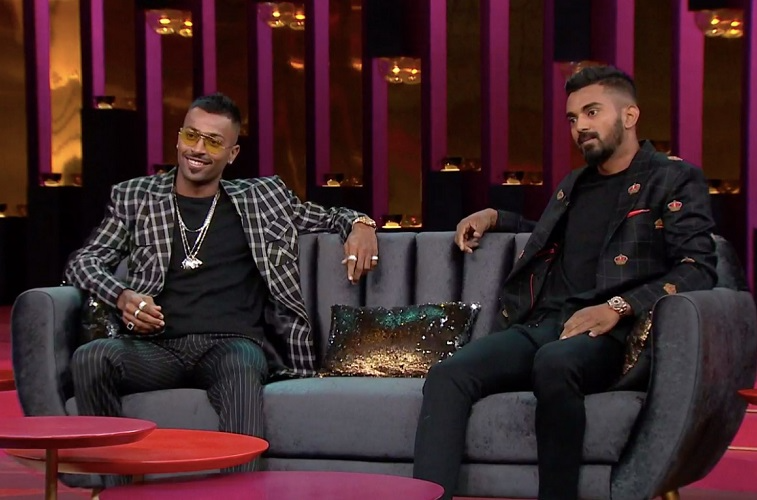 The reaction to the tricky episode in season 6 featuring cricketers KL Rahul and Hardik Pandya took a long time to subside. The duo also had to face some significant consequences for what was being called incredibly "sexist and misogynistic comments".
Showing up as guests in the 6th season, they'd made some very offensive statements about "scoring chicks" and taking on a defamatory tone towards ladies. It was the main episode across seasons to get pulled behind closed doors, and both were dropped for a couple of games by the BCCI for their activities. They later issued public apologies.
3. Karan Johar was called a "Father of Nepotism"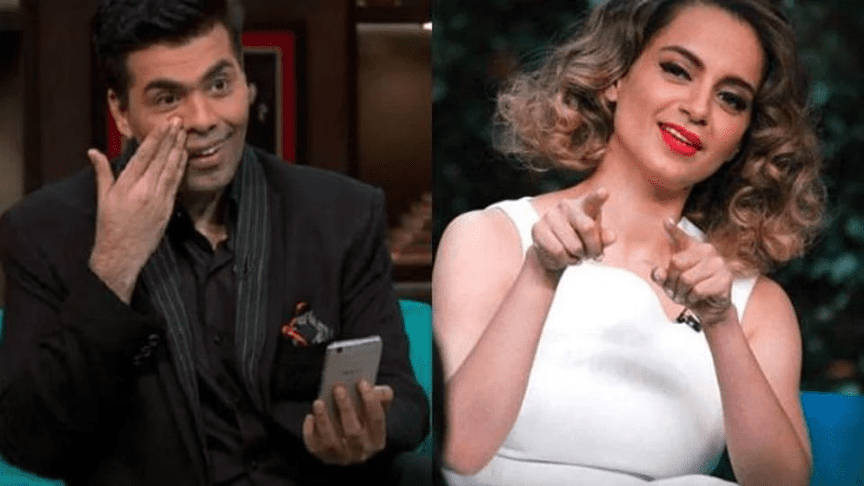 Kangana, considering Karan Johar the "banner carrier of nepotism" in the fifth season, launched an entire discussion around nepotism in the b-town. Indeed, even Karan Johar himself seemed somewhat unruffled at the call-out. The debate around the dubious subject started when he asked her who she'd received "unnecessary attitude" in the industry. Her answer? Him.
"I think you, Karan, In my biopic, if ever it's made, you'll play that stereotypical Bollywood biggie, who is like, you know, very snooty and completely intolerant towards outsiders, flag bearer of nepotism, the movie mafia," she'd said. It was one of the most talked about controversies back then, and we still notice this factor in the Bollywood industry.
4. Salman Khan on stating, "I am Virgin."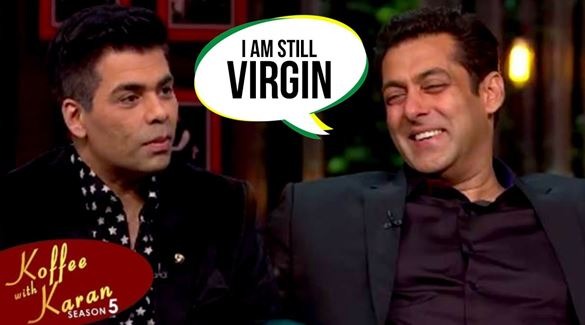 The fourth season of Koffee With Karan began on a shocking note on December 1, 2013, when the superstar Salman Khan honoured the couch. The Sultan actor shocked the whole nation when he said he was a virgin leaving the show's host and every other person in part.
Salman khan was last seen in the action-thriller Antim and his brother-in-law Aayush Sharma in November last year; Salman also added to Karan that he is saving himself for his future wife. It gives rise to the filmmaker Karan Johar to ask whether he's a virgin and hasn't had sex with a lady, to which he says yes.
The Bharat actor further added that he had had "friends" when the Bhramastra producer asked him ", Without benefits?" Salman replied, "No benefits". Karan couldn't control himself from laughing uncontrollably hearing Salman's answers, and the viewers reacted similarly.
5. Sidharth Malhotra Manifesting Wedding Bells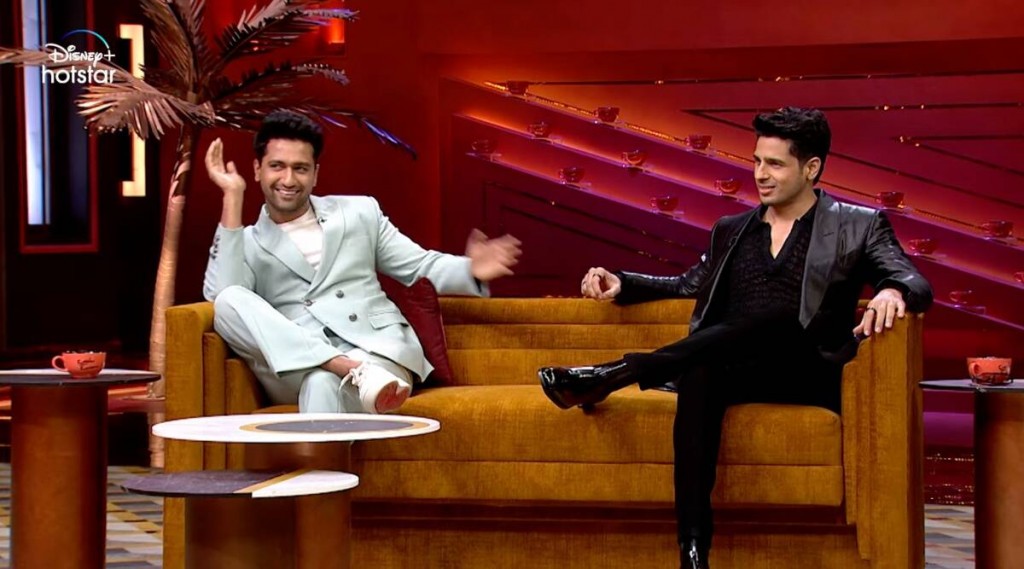 In the latest season 7 of Koffee with Karan, Sidharth Malhotra finally confessed in unclear words that he and Kiara Advani are dating each other.
When Karan Johar asked Sidharth Malhotra why he and Kiara Advani are not revealing their relationship and when they are planning to tie a knot? While Sidharth was surprised at Karan's questions, Karan also showed him the clip of the upcoming Kiara and Shahid episode, where she confessed that "Sid and I are more than friends."
Karan admitted to the Jugjugg Jeeyo actress that he and Shahid would perform on Dola Re Dola on Sid and Kiara's sangeet.
After this unseen short clip, everyone saw Vicky teasing Sidharth by singing the Raataan Lambiyan song, saying that luck will always shower him in his favour after he gets married.
In the rapid-fire round, Sid stated that he is happy that 'Kiara is single', which was almost an unsaid confession about him dating his Shershaah costar.
Conclusion

I hope this blog offers you all the Spicy Masalas of the Bollywood Industry that you'd like. You can find every top controversial statement stated by the B-town actors and actresses in Koffee with Karan in this blog. Whether you want to learn about Deepika Sonam's views on Ranbir or Salman Khan being a virgin, this blog will always answer all your Masaledar questions regarding Koffee with Karan's top gossip.
In my opinion, Koffee with Karan is one of the most talked about shows and a complete package of entertainment with rapid-fire rounds, expensive gifts as a reward and much more. I like the rapid-fire rounds the best as they offer the most masala in the minimum time.
Kindly share this blog with your friends and family interested in Bollywood's top gossip, as there is no other show that can offer you better content than this.