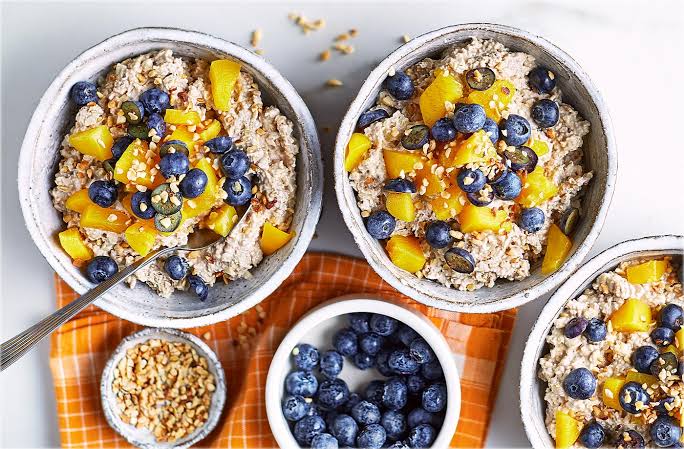 Breakfast is essential to have a healthy lifestyle as it provides you with the adequate energy you need throughout the day. Also, it controls the continuous munching and craving for food.
We all are so busy with our lives that most of the time we start our day without a proper breakfast which in the long run is not suitable for our body. So here I am with quick and Healthy Breakfast recipes that won't take too much of your time.
If you are super busy and don't have too much time in hand, then we have 5 minute super Quick and Healthy Breakfast Recipes for you. You can follow the simple steps and get your breakfast ready within 5 minutes or less every morning.
1. Avocado Apple Breakfast Smoothie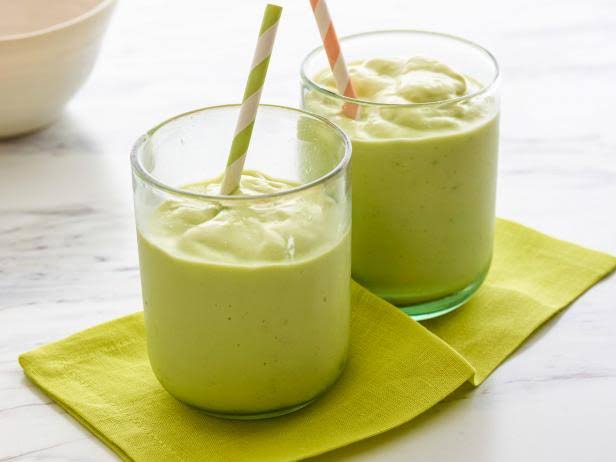 Smoothies are the best way to kickstart your day. They provide you with energy and help in weight loss as well. Avocado Apple Breakfast Smoothie works excellent if you are trying to lose weight. This shake is nutritious and delicious at the same time.
Ingredients Required
1 Cucumber, 1 Avocado, 1 Green Apple, and one tablespoon of Honey.
Recipe
Start by cutting the cucumber into circles and medium thin pieces. Make sure you don't use the ends of the cucumber.
Next, Chop the apple and avocado into small pieces.
Add the chopped Cucumber, Apple, and Avocado into a mixer and add one tablespoon of Honey.
Blend the chopped fruits into a thick paste. If you wish, you can add a little amount of milk as well.
Once adequately blended your Avocado Apple Breakfast Smoothie is ready.
2. Savoury Oatmeal Breakfast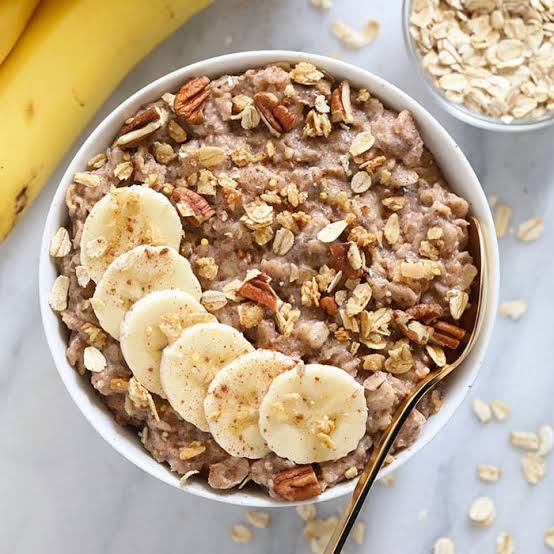 Oatmeal is a nutritious, healthy, and good-to-go breakfast. If you don't get much time in the morning to prepare your breakfast, this recipe will fit into your schedule. Oats are an excellent source of soluble fiber, and it helps in lowering cholesterol.
Now you don't need to skip your breakfast because you can prepare your Oatmeal Breakfast in less than 5 minutes. Oatmeal is a slow digestive carb food. Therefore you don't feel hungry all day. To have a fulfilling breakfast in the morning, you need to do the [preparations overnight. This way, you don't need to spend much time on breakfast in the morning.
Ingredients Required
Rolled Oats 1 cup, ½ Cup Milk, three tablespoon Chia seeds, three tablespoon Honey, 6 to 7 Chopped Almonds, Cinnamon Powder, and Fruits like Banana, Apple, Pomegranate seeds.
Recipe
Take your Rolled oats in a bowl and add three tablespoons of chia seeds to it.
Add three tablespoon, Honey, to the bowl. You can also add maple syrup if you want in place of Honey.
Now add half the chopped almonds to the oats bowl and pour in the half cup milk.
Mix all the ingredients well and leave it overnight for soaking in the refrigerator.
In the morning, take out your oats from the refrigerator. If the consistency is too thick for you, then add one tablespoon of milk to the soaked oatmeal and mix it well.
Now add chopped fruits like Banana, Apple, Pomegranate seeds, and the rest of the almonds.
Your Savoury Oatmeal Breakfast is good-to-go.
3. Vegetarian Protein Salad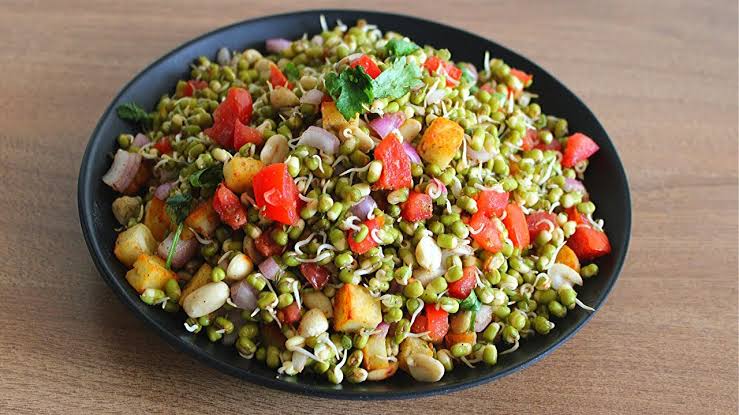 If you are on a protein diet, then this Salad is the perfect breakfast for you. On days you can't have eggs or chicken you can have this Vegetarian Protein Salad. This Salad is loaded with proteinaceous ingredients that will keep your tummy filled for longer hours.
The Vegetarian Protein Salad has Black Chickpeas as the primary ingredients. For the Salad, you will need Chickpeas sprouts. Rather than buying the sprouts online, you can grow it at home. Start the sprouts preparation on weekends so that you can have a proteinaceous Salad on weekdays.
Ingredients Required
Black Chickpeas or Kala Chana, Green Moong Beans, 200 grams Cottage Cheese, 1 Onion, 1 Tomato, 2 Tablespoon Chopped Coriander Leaves, Skinless Peanuts, Salt, Pepper, Green chilies, Chaat Masala, 2 Tablespoon Lemon Juice.
Recipe
Take Black Chickpeas sprouts and Moong Sprouts in a bowl.
Then add 200 gms Cottage Cheese cut in small cubes into the Salad.
Add one finely chopped onion, tomato, and green chilli to the bowl.
Also add finely chopped coriander, two tablespoons.
Next, add Skinless Roasted Peanuts to the salad bowl.
Now add the dry spices like one teaspoon black pepper, one teaspoon cumin powder, two teaspoon Chaat Masala and add salt based on your taste.
Add 2 Tablespoon Lemon Juice and start mixing the Salad.
Once you have mixed it correctly, your Vegetarian Protein Salad is ready to eat.
4. Healthy Yoghurt Quinoa Breakfast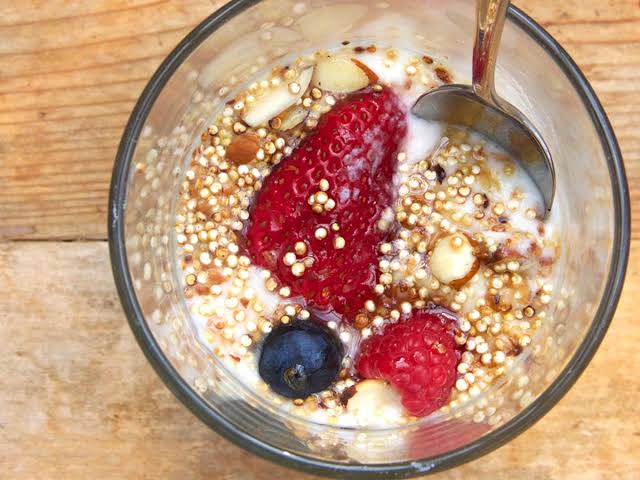 Quinoa is a seed grain completely gluten-free. Please don't confuse it with cereal grain or a part of the grass grain family. Quinoa is a nutrient-dense food, and it is a rich source of manganese, phosphorus, magnesium, and iron.
Quinoa in Breakfast is a really healthy choice as it helps you to lose weight when taken in moderation. One cup of cooked Quinoa can help you with weight loss. Quinoa's benefits are neverending – it has a high fiber content that keeps your digestive system running, it has antioxidants that combat heart diseases.
For Quinoa Breakfast, prepare the Quinoa on weekends so that you can have a yummy breakfast on weekdays.
Ingredients
Quinoa, Curd or Yoghurt, Ghee, Peanuts, Salt, Mustard seeds, Red chili, and Fruits of your choice.

Recipe
In a bowl add 1 cup of cooked Quinoa and then add 4 to 5 Tablespoons of Curd or Yoghurt.
Add a pinch of salt to the bowl and start mixing.
Once mixed, let it rest and start preparing the seasoning.
Or seasoning adds one tablespoon of Ghee to the pan and roast peanuts in it.
Add a pinch of salt to the peanuts. Now add this to the Yoghurt Quinoa Bowl.
In the same pan add a little more ghee then roast mustard seeds and dry red chili and once it starts popping add it to the Quinoa Bowl.
You can also add fruits of your choice to the bowl, and your Breakfast is ready.
So, these are the best easy-to-cook and healthy recipes that you can put together for your Breakfast and kickstart your day with a nutritious diet.