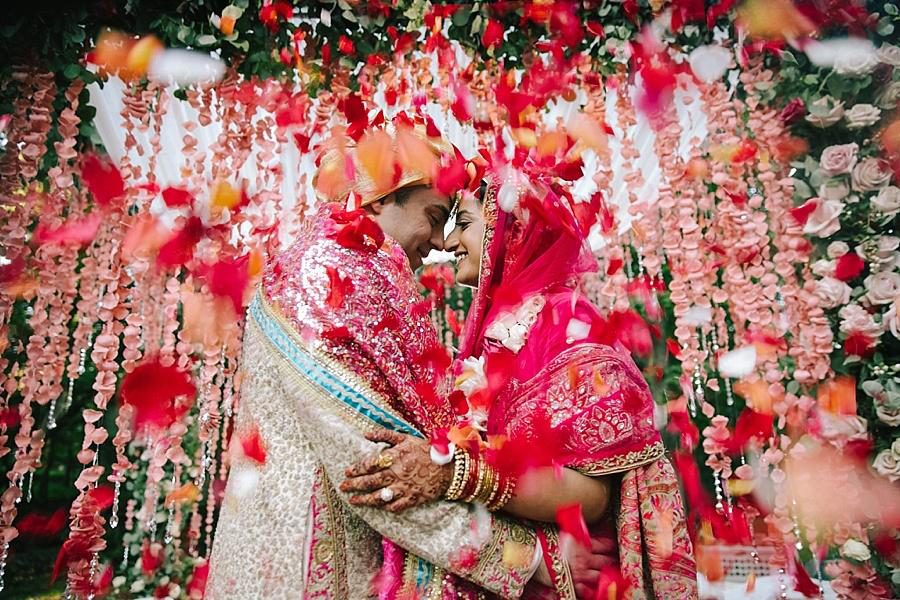 Many ceremonies are held among the Indian communities, especially during the wedding season. During this time, it is best to be in your best fashion tastes to glam your look and blend in well in the various ceremonies that are there. During the Wedding there are many ceremonies which take place and  you must dress according to the theme and traditional outfits that are followed in that particular event. Also depending on who you are at the ceremony is a great determinant of what you should wear to the event.
For instance, there are various wardrobe mishaps that you can avoid as you dress as a guest, bride, family of the couple and be in a position to blend well with the wedding festivities.
Sangeet ceremony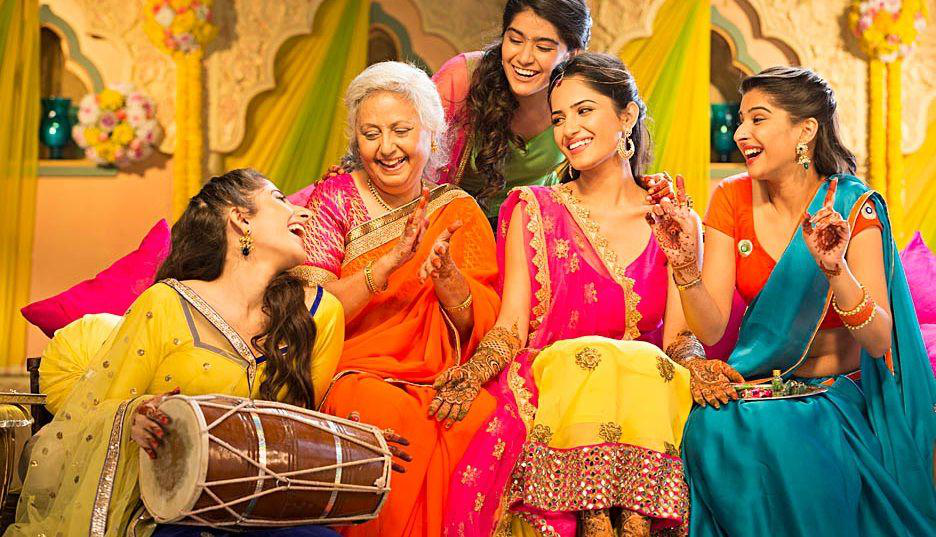 This ceremony is the most awaited pre-wedding ceremony in India that is a massively filled event that is full of fun, laughter, and music. Where the couple together with their families and friends indulge in celebrating the union of the couple. There are dance performances from both families, the bride, and groom and as all this happens you cannot afford not to look the part and have your outfit at top-notch.
For the guests ensure that you have proper and enough jewelry for this ceremony and you can put aside your beautiful velvet sarees for another occasion. To Enhance your gait a pair of heels work perfectly but flat shoes work wonders on this ceremony with a lot of movement and ensure you get your makeup game on to boost your look.
For the male guests, a kurta or Sherwani is a great choice for such a ceremony as a groom and his male counterparts. However, you must check the comfort of this attire as to how it gives you enough space to move around to the dance tunes all evening with no restrictions. The family of the couple since they are more involved during the ceremony.
Comfort is key whether it is for the outfit or the footwear. Also, dazzle in the outfit you choose one with beautiful styles and a design that will draw attention to your look making all of you pop out of the crowd.
The wedding Reception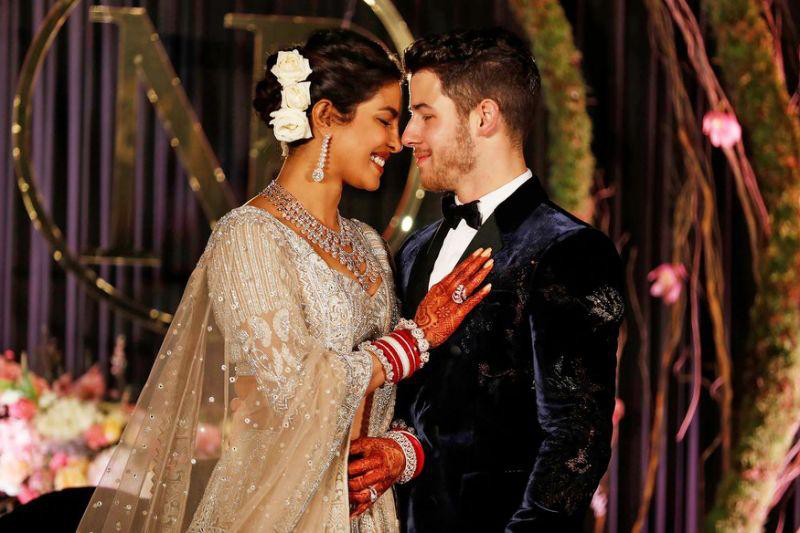 This wedding party is more of a formal event where the couple are officially united and for them to mingle and take photos with their guests. Therefore, choosing an elegant outfit for this ceremony is important however like any other event there are dos and don'ts that should be followed. Firstly, be careful not to go over the top with your choice of style and design to give competition to the bride's outfit.
When you take all the attention from the bride it will make you more uncomfortable than the dress itself. Just aim to dress to impress and some of the outfits that are a good bargain at such an event are lehengas, gowns that are not pale but well embellished and this ensemble will not disappoint you.
For the male guests, denim and t-shirts are the worst choices for they are too regular for such an auspicious occasion. Adorn in a kurta, pathani look tops paired with pants and other traditional Indian male outfits to blend in well with the rest of the guests. The family of the couple should also dress in glamorous outfits for they play a large role in welcoming guests and represent the larger part of the couple's family. Avoid dressing too simple, casual or in dull colors.
It is important for one family to also not overshadow the other family to show as if there is any sort of social status divide. Dressing one theme and color coordination is a simple way to flow through in the event as the family of the couple. Have enough jewelry that is not too much to avoid looking as if you are flaunting it to others and it will seem as if you are overdressed. It is important to discuss with the couple about her expectations on how their families should dress on what to avoid or glam more on.
The wedding ceremony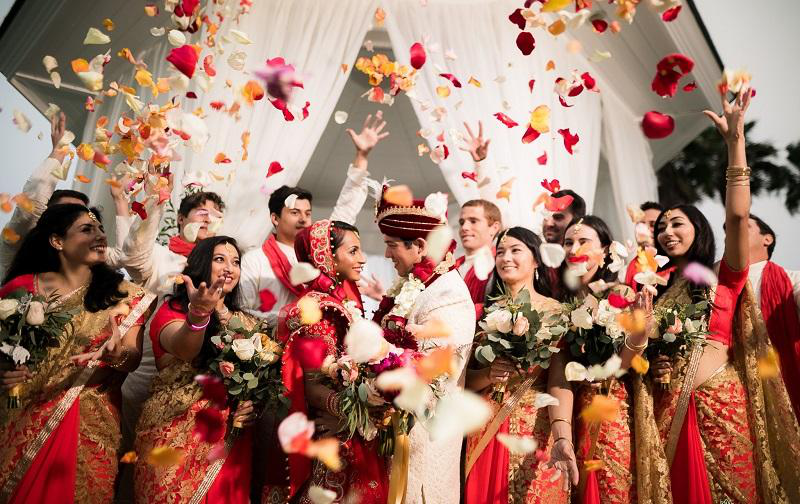 Of all the ceremonies, from the pre-wedding ceremony to the post-wedding ceremony the wedding ceremony is the most important of all these proceedings. Hence everyone ups their game on this day from the bride to the guests who are invited. It has many rituals that the couple has to go through. This ceremony is very traditional and most modern outfits are a no-no as a choice of outfit for the wedding ceremony. As a guest avoid the simple salwar kameez outfit and A-line kurtas for they do not match this event. Choose a beautiful traditional outfit and avoid gowns, trousers, and dresses.
However, dhoti gowns, saree dresses are some you can adorn to that are not too modern and have the traditional look to it. It is important to avoid formal pants, denim, t-shirts for this choice for it lacks the sophistication that this event requires. Chose outfits that you can add a blazer or a jacket on to enhance your look or just choose other traditional male attires to adorn to.
Additionally, the family of the couple is the limelight of the wedding ceremony and it is important that you are comfortably dressed to move around with ease and at the same time look elegant. For the sisters and cousins, they should avoid too revealing clothes since it may upset the elders of the family.
In conclusion, there are many ways to avoid fashion mishaps at many wedding ceremonies. The above are just a few of them and in others like the Haldi and Mehendi being too dressy or over pricey attire is a no-no. This is because of the stains from the turmeric and henna that are applied in respectively in this ceremonies. Check if there is a theme in the invitation card to ensure that you are not caught off guard and if you prefer modern outfits blend in with Indian wear to at least have a part of the tradition during the ceremony.
Author Bio: Kedar is fulltime Digital Marketer and has a year of experience in IT sector. He is currently working at https://stylecaret.com but finds time to enjoy things like Writing & Travelling.