Buying the right clothes for work is more difficult and challenging than the pain of waxing and mansplaining combined. If it weren't for a Regina George we all have at our office who doesn't let us wear a pair of trousers, two days in a row, it is the sheer lacy shirts that look so good but do nothing to save our face when the air conditioning is all cranked up.  Or the 'Devil Wears Prada' shoes? I mean, good for the times when you are taking a car to the work, but not when you are walking all the way. So, does that mean you will always have to sideline comfort for fashion? Or have to settle for dorky outfits?
You don't have to! I am here to infuse joy into your clothing again, right from top to toe!
Top Emerging Saree Brands in India
BharatSthali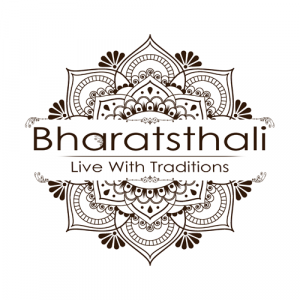 If you too can't get over the fact that why clothes for women are devoid of pockets or are always polyester or blended dedicated more to the style that to the comfort, here is a brand that bids farewell to the khakis, neutrals, black, blue and greys of corporate dressing. Bharatsthali is bringing an ethnic revolution in India and particularly, in the wardrobe of so many women. An ethically-conscious company, Bharatsthali sources products directly from the artists and soft silk saree weavers.
If you think that wearing sarees every day to work isn't pragmatic, you can get desired outfits stitched from the fabric. When you shop handloom at Bharatsthali, you contribute to the welfare of the artists and promote art while doing a great deal for the environment. Handloom clothes at Bharatsthali are an all-weather wardrobe that you can rock from desk to dusk! Shop here Kanjivarams, cotton fabrics, Banarasi silk, brocade, Madhubani sarees and pure linen fabric!
Roopkatha
Roopkatha is a slow fashion brand that brings you contemporary silhouettes for summers. It is a perfect idea to beat the summer with a whole lot of coolness that is perfect for your work and party style! If you want to do the ecosystem some good and stay comfortable as well- it is the place to be.  If you are fond of bohemian vibe and traditional element, you definitely can find your pick here. An artsy home to your everyday style, from clutches to outfits, this site is worth checking out!
Each saree tells a unique story of the craftsmanship. Enrich your collection of sarees with multiple varieties of silk such as bhagalpuri silk, Bishnupuri silk, raw silk, Chinese silk and much more. Roopkatha range of cotton sarees are classics without which your wardrobe is incomplete. The cotton sarees of the brand includes the best quality cotton with superabsorbent fibres and the strength.
Hands of India

A platform to bring artisans of India together, Hands of India brings you western and Indian dresses at your fingertips. Here, you can find handcrafted kurtas, skirts, salwar, tops, tunics, dresses and clutches for you to choose from! The products are sourced from the artists directly and brought to you.  The products feature aari work, kaantha and some traditional embroidery patterns. Shop from the collection and do your wardrobe some good now!
The range of ethnic wear includes the diverse techniques of weaving and embroidery. The popular craft forms you can find include Hand-block printing of Rajasthan, Bandhani from Gujarat, Handloom weaving that is a popular craft form in West Bengal, Madhya Pradesh, Orissa, and Assam. Apart from the sarees, the brand is popular for ready to wear ethnics such as kurtas, salwar kameez, and bottoms. There is also a range of western wear such as skirts, jackets, tunics, and trousers. There is also a wide catalogue of accessories such as dupattas and stoles.
Top Reputed Saree Brands in India
FabIndia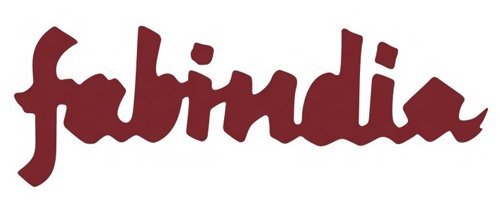 FabIndia is a venture of the Tata groups. FabIndia sarees use fabrics such as silk, satin, georgette, crepe and net. The brand stores are available in all major cities. FabIndia sarees can be purchased online as well. The sarees are inspired by ethnic prints, patterns, and weaves. The popular made-in-India ethnic wear brand also has a wide western wear portfolio. The brand continues to bring forth the Indian style statement.
Fab India has 300 plus stores across the country. The range of products are natural, craft-based, contemporary, and affordable. Recently, the home and lifestyle brand expanded its retail footprint in eastern India with 10 new stores. FabIndia also has a presence in 14 locations abroad.
Satya Paul

The famous saree brand was established in 1985. You can buy Satya Paul Sarees made from fabrics like georgette, satin, crepe, silk, net, etc. Sayta Paul recently unveiled the Spring Summer '19 collection. The Satya Paul sarees are available for any occasion. With its unconventional campaigns, the brand has made saree popular among the new generation who are first-time saree wearers.
The brand is also popular with Bollywood celebrities. Recently, Adah Sharma was spotted wearing a fusion saree designed by Satya Paul at Star screen awards. Popular choices include printed and embellished sarees, embroidered sarees, timeless series, and Satya series. The Printed and embellished sarees are the most premium series of the brand. 'The Satya series' is a range of sarees with Epitome of ingenuity in design & a vivid palette. 'The Ramayana Series' includes theme-based designer sarees.
Meena Bazaar

The popular brand is based in Delhi. Meena Bazaar Sarees are most loved for the stylish and finest collection. It is also a very affordable brand with products for all budgets. The sarees from the reputed brand are delivered worldwide. The brand is also popular for its range of traditional clothing for women – kurtas, lehengas, and suits.
Bridal Trousseau is the wedding special saree range of the brand. Meena Bazaar sarees also offer immense variety in casual wear and party wear sarees for women of all ages. The Embellished chiffon woven sarees with Swarovski Work By Meena Bazaar is the most popular collection of the brand. The popular Delhi based ethnic wear brand has a range of exclusive sarees like chanderi, garad, motka, dhakai jamdani, khadi, linen, and mekhla.
Deepam Silk

Deepam Silks is the go-to store for Bridal Kanjivarams and other handloom sarees since 1972. The classic collection of Kanjeevram and Banarasi sarees is a signature style of the brand. Deepam range of saree includes immense variety in signature handlooms such as Mysore Silk, Khadi, Linen, Organic Cotton, Paithani etc.
The Bridal Kanjivaram is the most stunning for your wedding with the latest styles at the finest price. The one-stop destination for your ethnic wear also houses a variety of designer wear, ghagra cholis, and lehengas. Organic cotton, cotton silk with floral prints, and grand silks are all part of the jaw-dropping lineup. Deepam Silk Retail Pvt. Ltd. has made a name in the list of top Sarees brands in India.
Triveni

Located in Surat, Triveni is among the top saree manufacturers in India. Triveni is one of the finest Indian Ethnic wear brand. The choice of fabrics includes Georgette, Chiffon, Cotton, and Art Silk Sarees. You can shop Triveni Sarees for party wear, casual wear, festive wear, office wear, and wedding wear. The office wear sarees of Triveni are formal sarees available in a multitude of colours, fabrics, and trendy patterns.
The popular styles of Triveni Sarees include Half 'n' Half, Digital Printed Sarees, Stone Worked Sarees, Border Worked Sarees and so on. Triveni Vivah is the wedding collection of the popular brand. Get the perfect wedding wardrobe with a vast collection of Bridal and designer sarees, lehengas, and accessories. The latest collection of bridal sarees for your special day are just a click away.
Kalanjali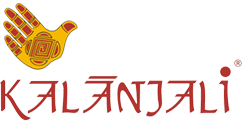 The acclaimed ethnic wear brand is part of the Ramoji Group. Kalanjali was launched in 1992. The brand has an exclusive collection of traditional sarees, ethnic ladies wear and hand-looms material. Branded Indian sarees dominate the fashion scene. Kalanjali is basically a south India saree brand. Kota sarees is the collection of party wear and bridal sarees of the brand.
The lightweight silk sarees of Kalanjali are the first choice for first-time saree wearers. The lightweight sarees are ideals for summer and spring wear. The saree brand is endorsed by Deepika Padukone. The actress can be seen in Kanjeevaram and Resham sarees in Kalanjali ad posters.
Ritu Kumar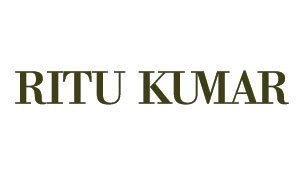 The designer wear brand has developed a unique style of its own. Since 1969, the brand is preserving the legacy of gifted craftsman and capturing the essence of artisans. The sarees reflect the ancient traditions of Indian craftsmanship in a contemporary style. Top designers have reinvented this traditional attire and experimented with fresh styles. The brand is popular for its curation of embroidered, handwoven, belted sarees with smart and unusual blouses.
Select from the latest collection of designer sarees for wedding, party wear, casual wear and so on. Ritu Kumar range of ethnic wear is renowned for its distinctive colours, quality fabrics, and embroideries that carry rich Indian aesthetic. Buy designer sarees online in a wide range of colours, designs, and patterns.
These online platforms bring you sustainable fashion clothing options rolling in style, comfort and some good for the ecosystem! Browse through them and bring unique flavours to your summer wardrobe. These female clothing handcrafted goodies also make for good gifting options for birthdays, anniversaries and festivals.