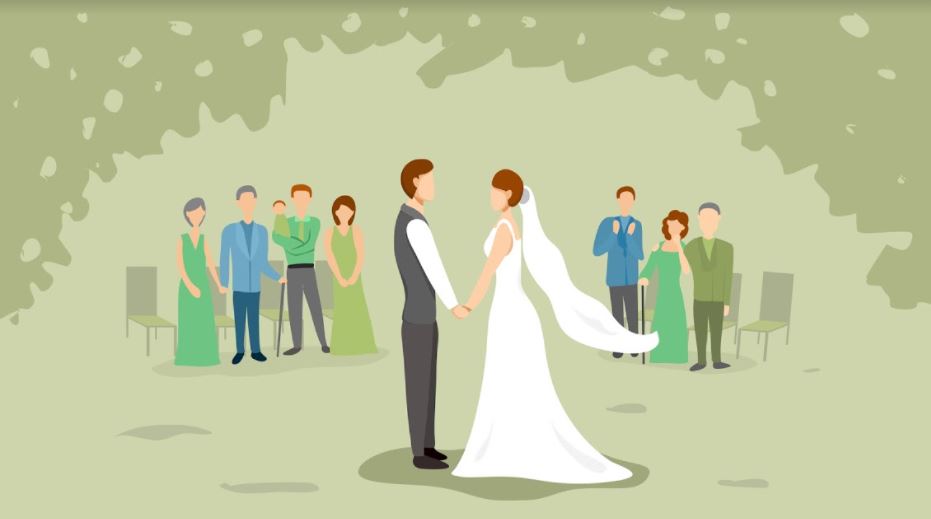 Generally speaking, the COVID-19 pandemic has changed the way people live and work. Not only that, but the way people celebrate special events and occasions has also changed due to the restrictions and protocols implemented to fight the spread of the coronavirus.
Thus, if you're planning to get married this 2021, organizing a so-called micro wedding must be an excellent and safe option for you and your soon-to-be spouse. By definition, a micro wedding refers to an intimate affair or union of two individuals with not more than 50 guests. It keeps similar elements of a traditional wedding, but on a much smaller scale.

However, despite the smaller guest requirement, there are still many things that should be prepared to make the event a great success. So, if you're organizing a micro-wedding, below are the six must-haves to consider from the get-go:
1. Venue

Even if the wedding is small, you still need a venue where you hold the reception. Make sure the one you find can accommodate the number of guests who are invited. For example, if you only have less than 20 guests, a private dining room can be a good choice. But, before you make a choice, try to check the capacity of the venue to ensure there's enough space for everyone at the table.
2. Beautiful Floral Pieces

A micro wedding won't be complete without the beautiful floral pieces that can create a perfect guest experience for all the people you want to share your wedding with. Although having a smaller guest count means fewer meals and fewer table centerpieces, it doesn't mean you should also go for fewer floral decorations. There are many floral wedding décor trends that you can consider to find the perfect way of incorporating flowers to your wedding celebration.
Thus, if you want to decorate your intimate special day exquisitely and avoid sacrificing beauty in the decorative elements, use some of the best floral pieces.
3. Invitations

Although you have a small guest list, it's essential that you send out invitations to all your guests. Typically, your wedding invitations would give them an idea about what to expect on your special day and would help them prepare for the occasion.
So, if you want your invites to get excited for the event, be sure to choose an invitation that complements your wedding style. For example, if you want an elegant celebration with gold or silver as your theme, then you may consider using laser cut invitations.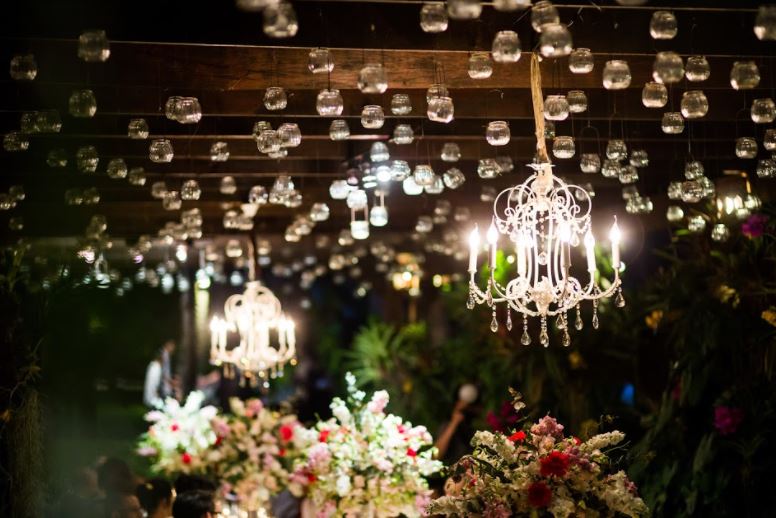 4. Wedding Attire

Organizing a micro wedding doesn't mean you take your attire for granted. Since it's your special day, you should invest in an attire that specifically suits the occasion. However, it doesn't have to be a long gown or a tuxedo to look good and classy on your wedding day. Any attire that's comfortable to wear and suits the theme of your event will do.

Just make sure you look beautiful or handsome with the attire you choose. That way, your grandchildren, after looking back at your wedding photos, would say that you and your spouse look fabulous.
5. Food, Music, And Alcohol

No matter how intimate your wedding celebration is, make sure you have the three of the must-haves for this occasion, namely the food, music, and alcohol. Since weddings are popular for being happy celebrations, wherein people come together to be part of your union, then having delicious food, great music, and alcohol can be an amazing idea.

For instance, when there's food to eat on the table, you, your spouse, and your guests can share a meal while enjoying and having fun with the sounds of your favorite music, just like the best wedding songs for dance, especially if you're hosting an Indian wedding. Lastly, your wedding celebration won't also be complete without alcohol to loosen everyone up and get the most out of this once-in-a-lifetime occasion.
That being said, be sure you don't miss these three must-haves so you can perfectly enhance your special day and create an ambiance that's filled with love and joy for everyone present on your wedding.
6. Photographer Or Videographer

Regardless of how small your wedding is, you should hire a photographer or videographer to document this day from start to finish. While you're spending a very special day with the people you all love, these professionals on the side will capture every moment you have with your guests through photos and videos.
The Bottom Line
Just like a traditional wedding, planning a micro wedding can be a significant undertaking. With so many considerations to take note of, whether it's budget, the worldwide health crisis, and many more, it's easy to lose track of the planning and preparation process.
Luckily, by keeping these must-haves in mind, you'll be able to hose a wonderful micro wedding that reflects the love you and your soon-to-be spouse is willing to share with the people closest to your hearts.