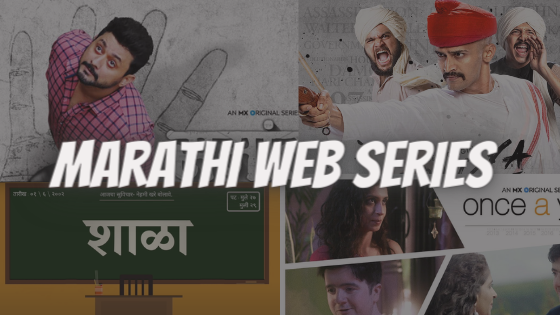 Gone are the days when you could only watch English or Hindi web series online. Now you can relax on your couch and binge-watch some of the most popular series online in your regional languages.
With the increasing popularity of OTT platforms, you can get to watch all the latest and most brilliant web series online in your regional languages and here we are going to share with you some of the most popular Marathi web series that have been critically acclaimed by critics and audiences alike.
If you want to make your weekend more entertaining and fun, then check out these top-notch Marathi web series that bring before you gut-wrenching stories packed with suspense, emotions and thrill. Check out these exhilarating shows that pack a punch and can make your weekends even more lively.
1. Samantar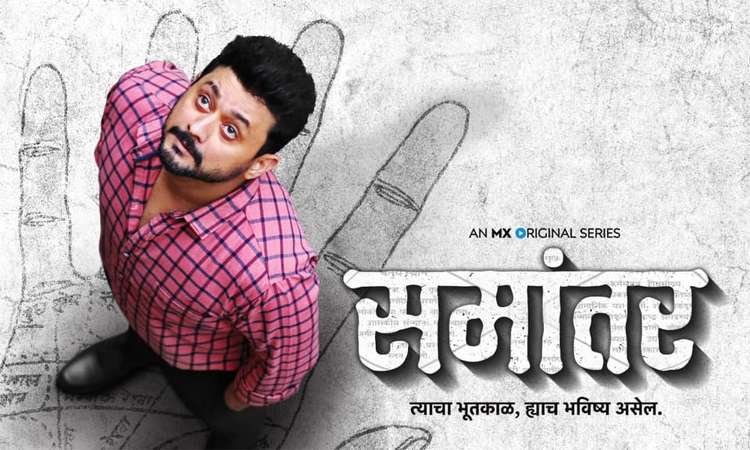 Where To Watch – MX Player
Starring: Swwapnil Joshi, Tejaswini Pandit, Nitish Bharadwaj, Ganesh REvdekar and more.
Synopsis: It is a thrilling series which follows the life of Kumar Mahajan, played by Swwapnil Joshi, who is in search of a man named Sudarshan Chakrapani. It is based on the book by Suhas Shirwalkar.
Review: It is directed by Satish Rajwade and stars Swwapnil Joshi who makes his comeback with this thrilling series. It is considered as one of the best Marathi web series to date and has been well received by audiences and critics. The story and direction of the series make it a must-watch. The brilliant performances by the cast members add more charm to the already amazing work. MX Player has improved its game by a long margin by bringing out seriously amazing web series, and Samantar is one of the best among these.
2. Gondya Ala Re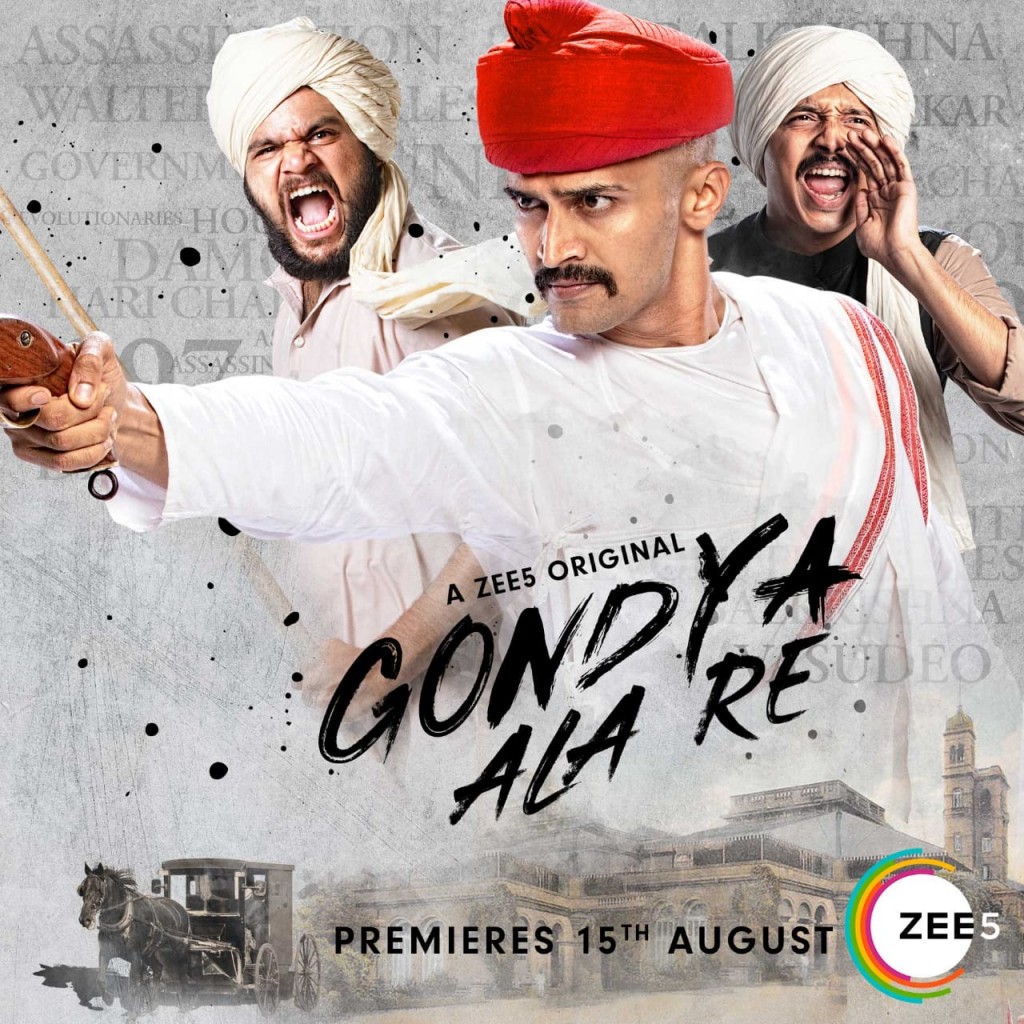 Where To Watch – Zee5
Starring: Bhushan Pradhan, Ksitish Date, Shivraj Vaichal, Anand Ingale, Sunil Barve and more.
Synopsis: It is a historical drama series that is based on the true story of the revolution of 1897 against the British rule led by the Chapekar brothers. It has a total of 10 episodes that you can watch online.
Review: Gondya Ala Re is another brilliant Marathi web series that you can watch online. It is available on Zee5 and is based on a true story. Directed by Ankur Kaktkar, it has managed to garner amazing reviews and accolades from fans and critics alike. The show is well directed and is able to capture the essence and feel of the historical incident accurately. The cast gives a further boost to the series with their top-notch performances. It is available for all viewers on Zee5, that means you will need to take the subscription of the OTT platform.
3. High Time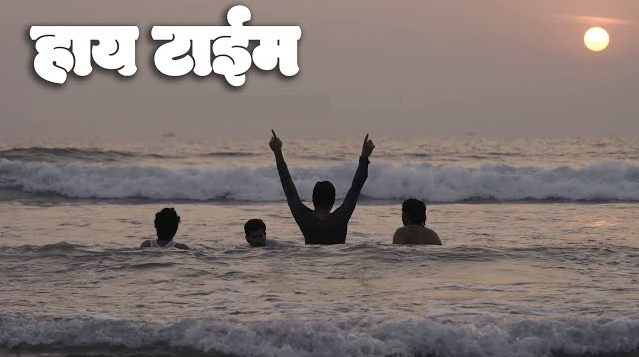 Where To Watch – YouTube
Starring: Aashutosh Gokhale, Kshitish Date, Sainath Ganuwad, Ketaki Narayan and more.
Synopsis: This dark comedy series revolves around the lives of four friends who stay connected all the time and promise to explore the highs and lows of life with each other. It is a short series with a total of six episodes.
Review: Although it is a short series, High Time manages to put the message across to the viewers with ease. The fantastic comic timing and the brilliant dialogue delivery of the actors make this comedy series a must-watch. Entwined with some dark humour along the way, this series is a complete entertainer that will keep you on the edge of your seats. The cast, direction, dialogue, everything is awesome, which makes it a great series to watch with friends over the weekend. It is available on Youtube, which means that you can watch it for free without any subscription.
4. Shala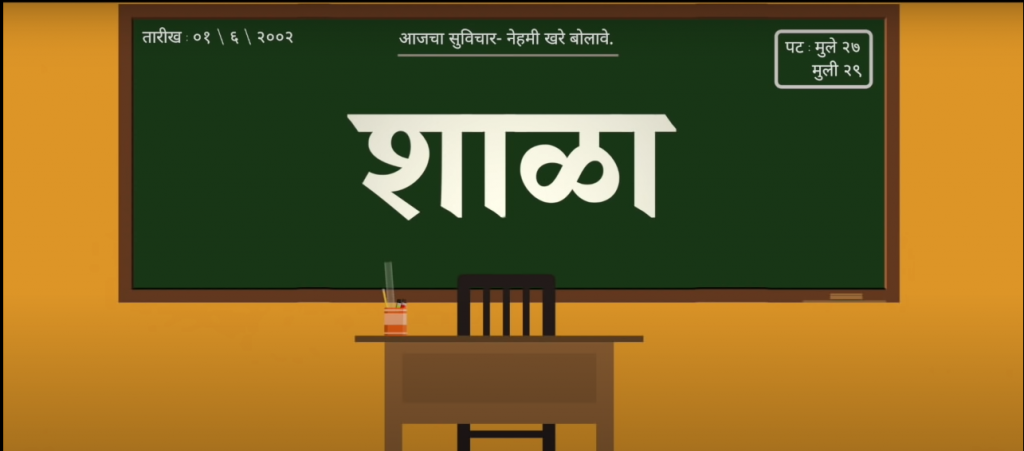 Where To Watch – YouTube
Starring: Akash Desai, Anushree Mane, Kaushal Jadhav, Avinash Jadhav and others.
Synopsis: This is one of the most popular web series in the country. It revolves around the lives of a few school children and how they cope with the different situations that arise in their lives. You will get to know how different children deal with all the obstacles that come before them in this Marathi series.
Review: The series has managed to rake over 1 million views on YouTube, which goes to show how much popular it is in the country. The show has a great storyline that manages to capture students and their lives in a great way. This entertaining show is well directed and if you want to watch it then you can head out to Youtube and watch it there for free.
5. Once A Year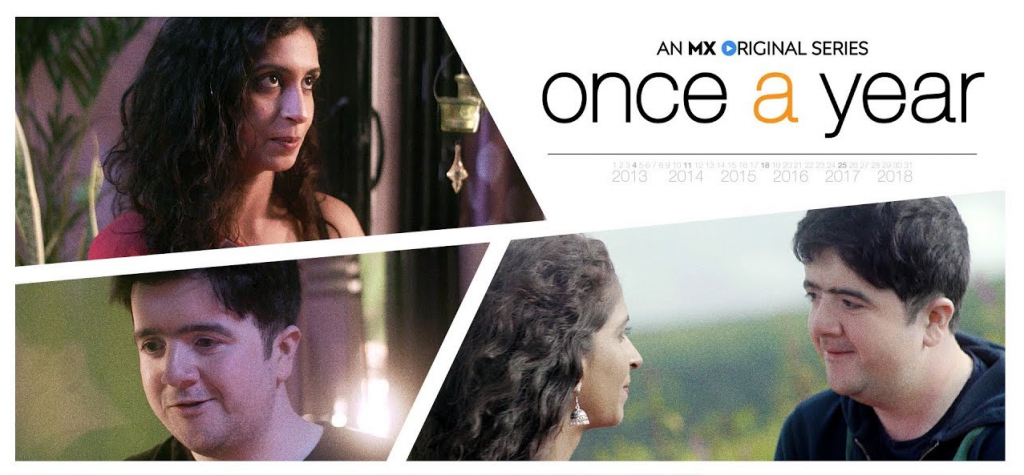 Where To Watch – MX Player
Starring: Nipun Dharmadhikari, Mrinmayee Godbole and others.
Synopsis: This is a sweet and simple romantic story that revolves around the lives of two very different individuals who become friends and then fall in love. It shows you the highs and lows of their romance and how they choose to face it.
Review: MX Player strikes again with yet another beautifully crafted series that has an amazing story to tell. It is a unique romantic story with many entertaining moments that make you believe in the essence of love, understanding and friendship. It is a well-directed series with brilliant performances from the lead cast members. You can watch it with friends, family or your partner and have a soothing and entertaining weekend.
6. Kaale Dhande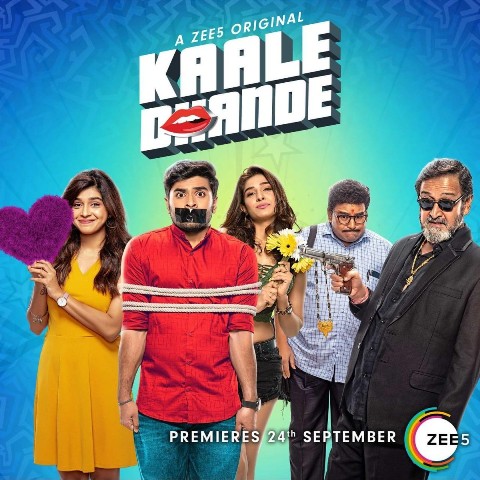 Where To Watch – Zee5
Starring: Mahesh Manjrekar, Sanskruti Balgude, Shubhankar Tawde and more.
Synopsis: This comedy series revolves around the life of a young photographer who has to face a lot of twists and turns in life because of many unfortunate incidents and events. The rib-tickling show manages to capture some really brilliant moments throughout the series as the journey of the protagonist goes on.
Review: This comedy show is a must-watch, and with some really hilarious moments, it becomes a great way to break the shackles of your boring life and add a bit of spice into your weekends. This show can be watched on Zee5, which means that you will have to get a subscription to check out this series.
Conclusion
Watching these brilliant series can bring a much-needed break from your monotonous life. Not only are these shows entertaining, but they also have great stories that touch upon various aspects of life. These web series follow the lives of common people and how they struggle with the people around them, capturing their journeys from beginning to end.
If you feel that you cannot watch these shows as you do not understand Marathi, then do not worry as most of these web series are available with subtitles that help you watch them without any difficulty. So sit back, relax and enjoy these brilliant and well-crafted Marathi web series online.