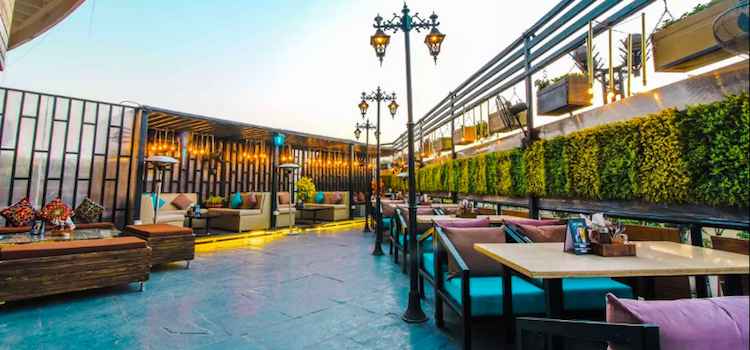 As we all know that Delhi is one of the biggest cities in the world. It is known for the events, parties, open terraces party, and rooftop bars. Delhi is not the hub of rooftop bars, but still, they have few gems, sky bars, and rooftops that offer a perfect getaway from the hectic streets below.
They offer some panoramic views from the rooftop while you binge on some exquisite meals and sip a glass of wine/ whisky. They are luxurious fine dining restaurants that are incredibly famous for the delightful evening and amazing cocktails. Enjoy the chill winter with a cool breeze with your favorite cocktail, plan your romantic dates with your loved one under the stars. Let's check out the five best rooftop bars & restaurants in Delhi, NCR.
1. Imperfecto (Hauz Khas Village)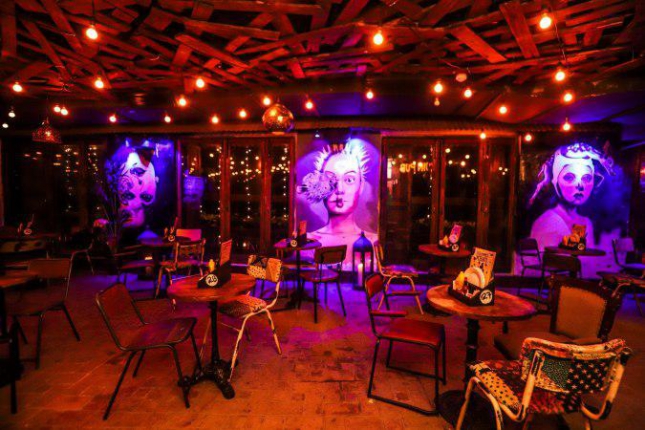 It is one of the best rooftop restaurants in Delhi NCR. It is spread across two floors where on the first floor is just for dining and a bar and the second floor is for live music performances and a seating area where you can enjoy your booze and meal. All the staircase is made with raw wood, which will surely give you the feel of the real wood hut.
It is simply gorgeous with vibrant decor, fairy light adorning the terrace, their intoxicating sangria, or the choice of live bands playing. They have a wide range of variety of hookah flavors with the top best European restaurants.
Cost of the two people: Rs. 2400
Address: 1A/1, Hauz Khas Village, New Delhi
2. Farzi Cafe (CP)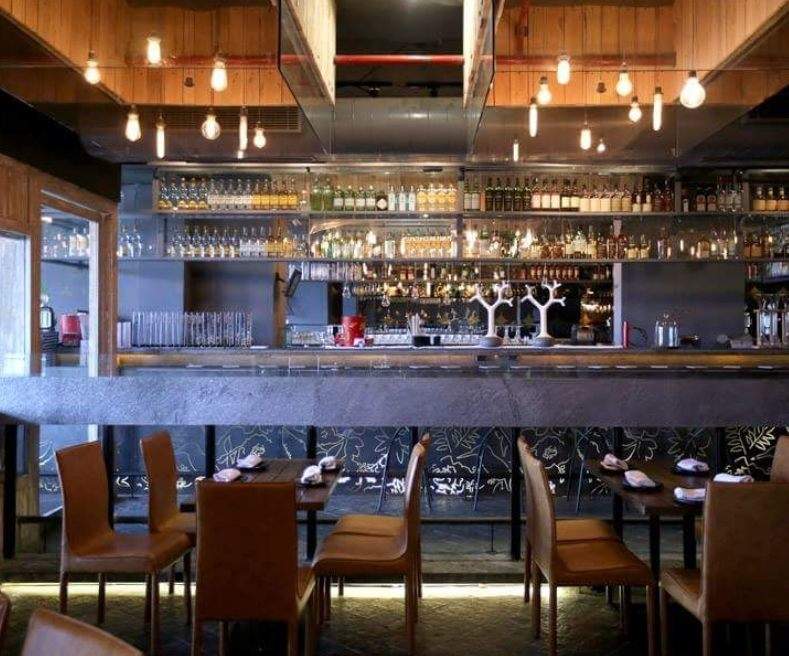 They are marvelously unique, and the staff is very polite and friendly. It is one of the famous rooftop restaurant bars in Delhi, NCR. It is one of the balances between quirky and classy. Their special Dal Chawal arancini and achar papad chutney are mouth-watering.
Farzi Cafe has a special diet for vegetarians friendly, Vegan options, and Gluten-free options.
Their presentation of the food is very amazing with live band performance and best quality food. They have a separate smoking area with full bar services. Their popular dishes are Dal Chawal Arancini, Karela Calamari, Milky Way, Chicken Tikka Curry, Prawn Ghee Roast, Butter Chicken Bao.
Cost of the two people: Rs. 2200 with Rs. 175 for a pint of beer.
Address: E-38/39, Connaught Place
3. The Sky High (Khel Gaon)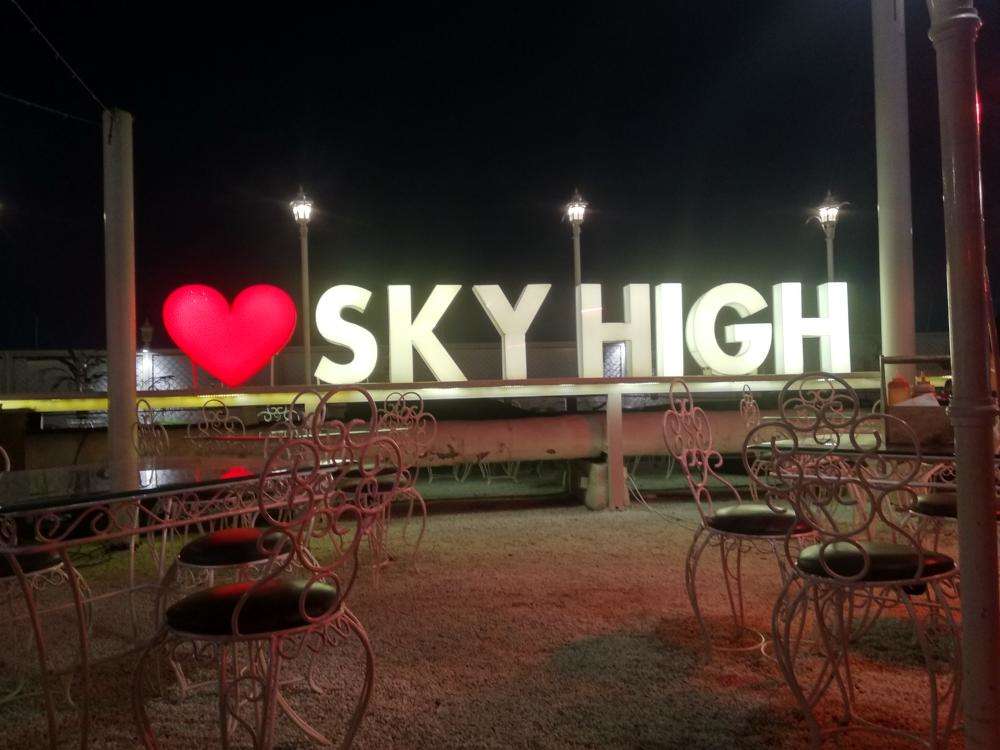 It is one of the Popular rooftop seating that is one of the best spots in the city to take your partner on a date. This casual dining resto-bar has more than one trick up its sleeve to get your skin high. This Sky High offers an extensive range of multi-cuisine preparations and a well-curated selection of liquor varieties available.
The rooftop with soulful live music, good food with good booze is just what you needed for an uplifting mood. Try their Peri Peri Pizza and Dal Makhani. Their Sheesha and Mesmerising views are all it took for us to fall head over heels for them. It is one of the best Rooftop Bar & Restaurant in Delhi.
Cost for two people: Rs. 1800.
Address: Ansal Plaza, Khel Gaon
4. The Drunk House ( Rajouri Garden)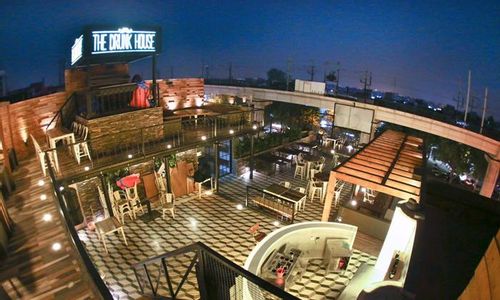 It is one of the best Rooftop Restobar in Rajouri Garden. Rajouri Garden is the hub of cafes and lounges which is located in Najafgarh Road. The ambiance of this restaurant is quite excellent. They have a wide range of foods, quick services and fantastic hospitality, and unique places for youth.
The Drunk House is a swanky and spacious rooftop bar with their famous Chicken Pizza and Rogan Josh. You should definitely try their masala beer, which is the grown-up version of the Banta.
Price of two-person Rs. 1300.
Address: A-15, Vishal Enclave, Najafgarh Road, Rajouri Garden
5. WareHouse Cafe ( CP, Inner Circle)

It is available on large with rambling over two floors and a gainer terrace. It has a dim light interior and a private lounge; Warehouse is one of the most spacious restaurants in Connaught Place. The menu of this Rooftop is multi-cuisine and grown into a popular meeting place.
The booths and high back couches are so comfy that I want to snuggle in. The staff is very attentive and friendly. Their smiling face leaves you feeling content and happy-making you stay another hour. Even in the middle of the afternoon, you will find it well seated. They have a wide range of desserts, including Ice Cream, Fruit Alaska, Mango Mousse, Gulab Jamun, Phirni, and Shahi Tukda.
Cost of two people Rs. 2100.
Address: 9/20, Block D, Inner Circle, Connaught Place
This is all about the Best Rooftop Bars & Restaurant in Delhi. These are the top places to hang out with your friends, family, or loved one. Go, have a drink, eat something special and enjoy the live music band.