This happens to every Amazon customer once in a while,You will get a bigger box of your small order which is Almost filled with brown paper with that tiny item that you have ordered.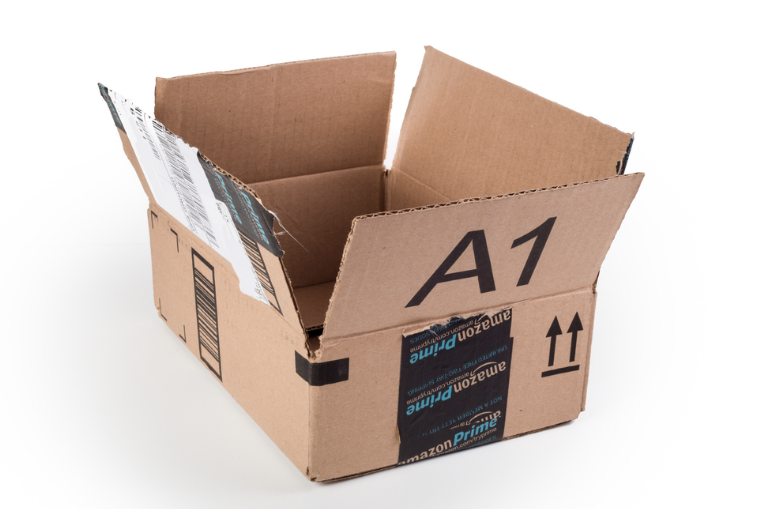 Well, It is not any sort of conspiracy to charge you more for shipping by giving you that huge package.There are some valid reasons why Amazon provide you the bigger box for that small size items.
Sellers input the wrong product dimension:-  
In amazon warehouse, the packaging of the products is done by automation. It means that Human employee or the seller have to input the dimensions of the item and robots will use the box,tape and brown paper for packing, according to the size of the product.In some cases sellers send the wrong input of dimensions by mistake and robots pack the product in bigger boxes.
Wrong box allocation:-
When small boxes are allocated to robots for packing, human packers get the bigger boxes and in that case there is nothing that they can do.So human employees pack the item in bigger boxes.
Even if they want,human packers can not change the boxes,because before stacking
The boxes in truck, they are checked to make sure that the box allotted to the employee
Is same as the one used.

Amazon Fulfillment Center running out of stock:-
Sometimes the warehouse/fulfillment center of amazon also runs out of stock that means the small packages are on short supply,but they have lots of order to deliver on time. So in that case remaining stock is used to pack the order and to deliver it on time.
The puzzle game while stacking the parcel for delivery-
It is difficult to deliver the products safely to the customer, especially when the shipping of the product is by road.In order to do the same, packers have to play tetris(puzzle game) while stacking the boxes in delivery truck so that no empty space is left.So in this case the large box can be used to pack the order so that the whole consignment can be delivered safely.