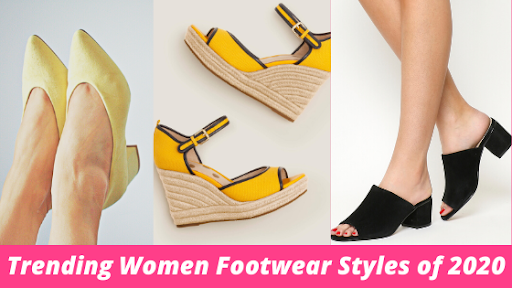 Women Footwear range is enormous. There are so many styles and varieties that at times it gets confusing. So, today we are here with some great options of women footwear styles which are a must-have.
If you are concerned about what footwear styles are trending in 2020, then we have a list of trending women footwear styles of 2020 for you. Ride high on fashion with awesome footwear to slay on with every outfit you have.
To know more about the top trending women footwear of 2020, keep reading!
1.Stilettos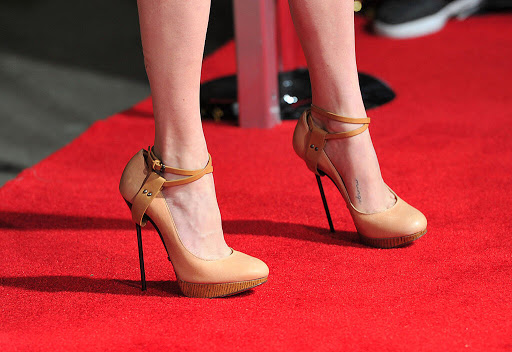 Stilettos are needle heels or high heels which are women's all-time favourite footwear. Stilettos are must-have footwear in every women's collection because they are head turner, and they give you enormous confidence.
Walking in stilettos is not at all an easy task, but you know good things don't come easy. If you haven't tried in walking in stilettos yet, but you wish to slay in stilettos.
Then we suggest you first try walking in them at home. Give time and get comfortable with the shoes, and once you have nailed your walk, step out and slay your glamorous heels.
2. Wedges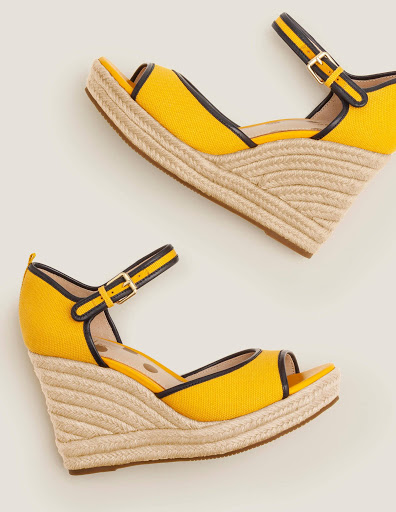 On days you don't feel like standing on needles, yet you want to enjoy heels then you need wedges. For all those women who don't feel comfortable wearing stilettos, wedges can be your best friend.
It looks classy and chic, plus it's comfortable too. Wedges give you the same height as stilettos while providing the much-needed support and balance to walk comfortably.
Wedges look good with everything, be it a dress or shorts or denim. Be ready to flaunt every time you go out because wedges will make you look beautiful.
3.Mules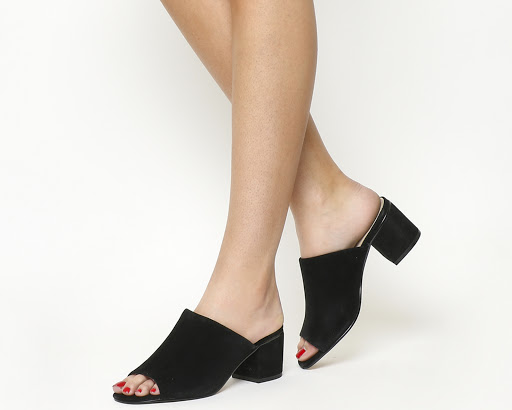 Mules are trending these days, and if you are shopping for shoes, you must pick one of these. Mules are comfortable shoes, and traditionally they were worn indoors only. But as we all know, fashion is always evolving.
Therefore, mules are immensely popular these days, and you will get outstanding styles and a variety of mules available in the market. Mules are backless, and most of them are closed-toed. You will find heels and flat both options in mules.
4.Gladiators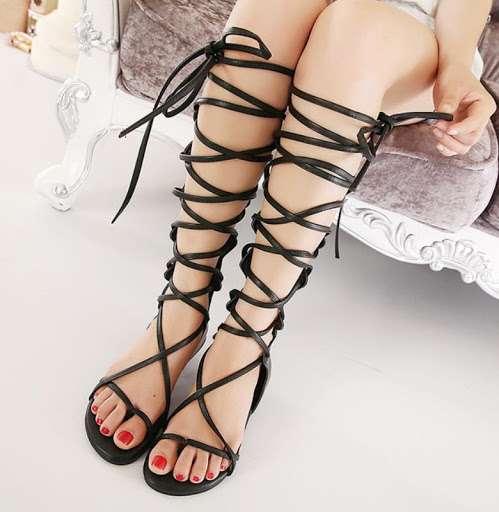 Gladiator shoe style originated from Rome, and now it is extremely popular among women in India. Gladiators have multiple straps which cover the whole feet. The straps come in all shapes, colours and sizes.
There are some high-end fashion gladiators where the straps go upto knee length. Gladiators are comfortable yet trendy, and you must have one pair in your collection.
5. Loafers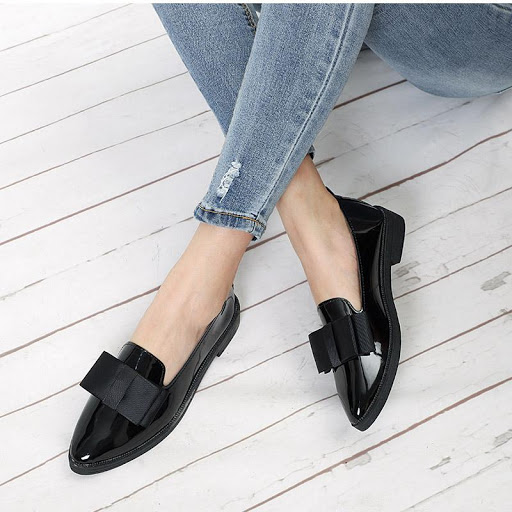 If you are easy-going yet you want to look trendy, then Loafers are perfect for you. From casual brunches to formal office meetings, Loafers will always have your back. Loafers look amazing with pants if they are styled perfectly.
If you are looking for shoes which are classy yet super comfortable, then you must go for Loafers.
6.Boots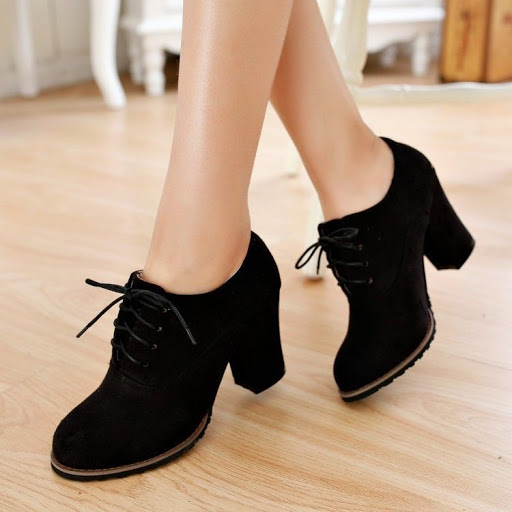 Badass Boots are a must-have in every women footwear collection. Who says boots are just for winters. Boots make you look edgy and therefore whatever the season is if you have your boots on then you are playing your A-game in fashion.
Boots look great with everything, and therefore you can pair them up with anything you want.
Boots come in different lengths. Choose the size you feel comfortable the most and get ready to slay.
7. Kolhapuris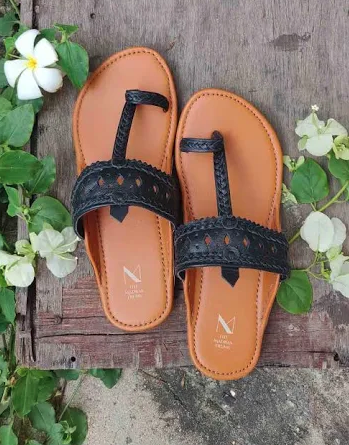 Kolhapuri Chappals are pure leather T-shaped sandals originated from a small city in Maharashtra named Kolhapur. The shos look quirky and traditional and look fab with Indian wear.
You can pair them up with casual Kurtis or denim or your salwar kameez. Kolhapuri chappals are comfortable, yet they create a statement look. Kolhapuri slippers have evolved with time, and now you can find them in a range of unique colours and embellishments.
8. Ballet Flats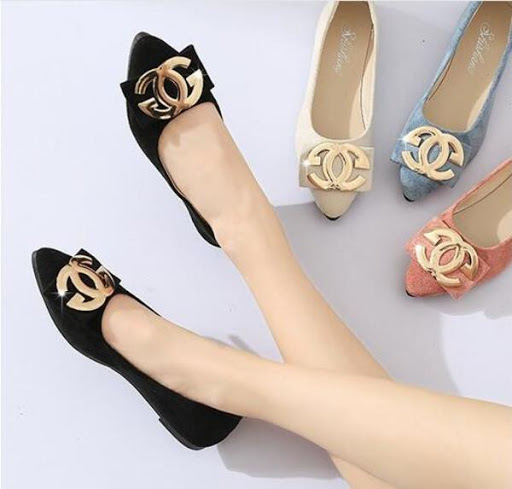 Ballet flats or Dolly shoes are inspired by traditional ballet shoes inspired by ballerina's arsenal. Ballet flats are popular among women of all ages, and every woman needs to have one of these.
Ballet flats look good with jeans, shorts, skirt, dresses, shortalls, and leggings. This shoe style is comfortable yet stylish. Ballet flats come in a variety of attractive colours and patterns
9. Slip Ons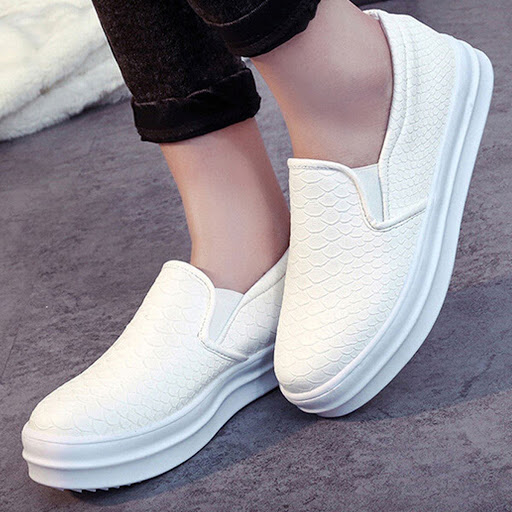 Slip Ons are great! Whoever invented this design must love feet because these are the most comfortable footwear for women. You will find slip-on shoes and sandals and both the options are trendy and stylish.
Slip-on sneakers for women are quite popular and in trend these days, and if you don't have one of these, you must get them.
10. Trainers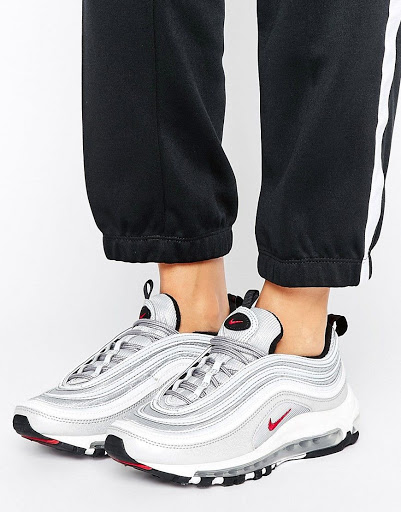 You can't live without trainers! For all women out there with serious fitness goals and regimes, training shoes are the best partners. You must have a pair of trainers in your collection as it is designed for sport and activities.
For all your gym and workout looks cool trainers are a must-have. So, these are the must-have shoes that every woman needs to have in their collection.
If you are building a shoe collection, then you should start adding these options to your list.
Footwear fashion for women is very fast forward these days. And you need to have shoes which are stylish and comfortable. Keep experimenting and trying on new styles to ace them and then switch to slay mode.