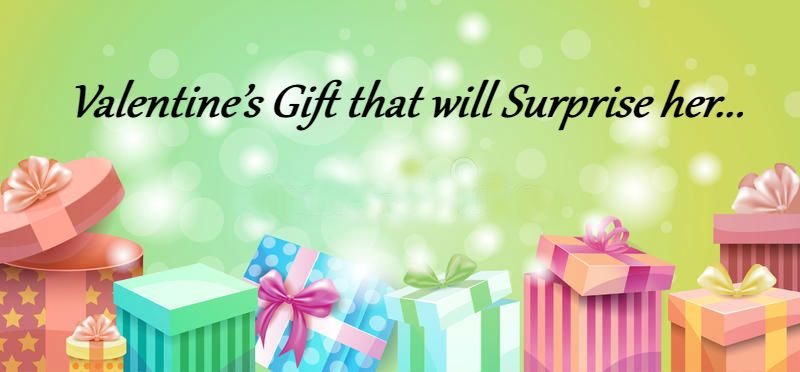 Valentines, it's that day of the year when giving greeting cards, flowers and gifts to your loved ones is a ritual. If it's your first Valentine or second, you are lucky! There are so many things to gift and make your girl feel special.
But wait, what if it's an old relation and all those romantic gifts now seem old and repetitive? Yes, it happens quite a lot after many years of togetherness. So you got to pick creative valentine gifts for her to make this 14th Feb a memorable day. In order to help you, we have picked some of the romantic yet creative gift ideas for the special day. You will surely find few of them work for you this time. Take a look!
Create a Romantic Evening by Floating "I love you" Message Lanterns up in Sky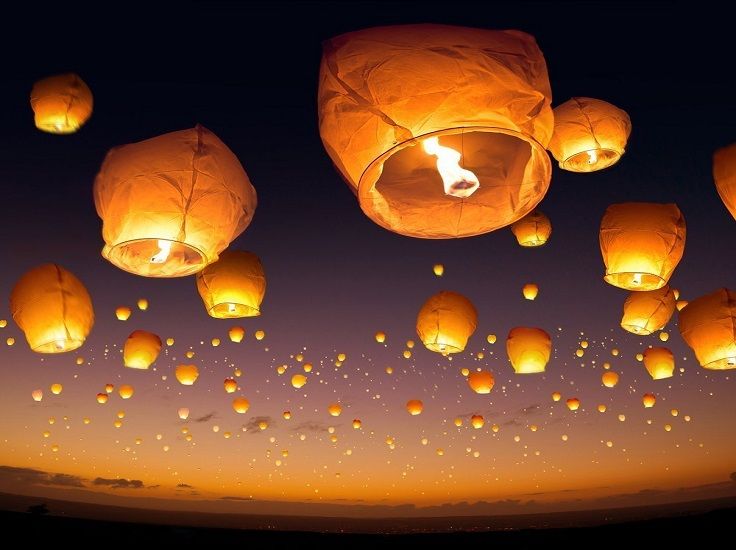 It's valentines, and what better way to create a magical evening other than a sky lantern. Choose a lantern with a message "I love you" and let it gently float in the sky. Even better, choose big red heart-shaped lantern and light them one after the other.
Cooking is Sexy! So cook a Meal for your Date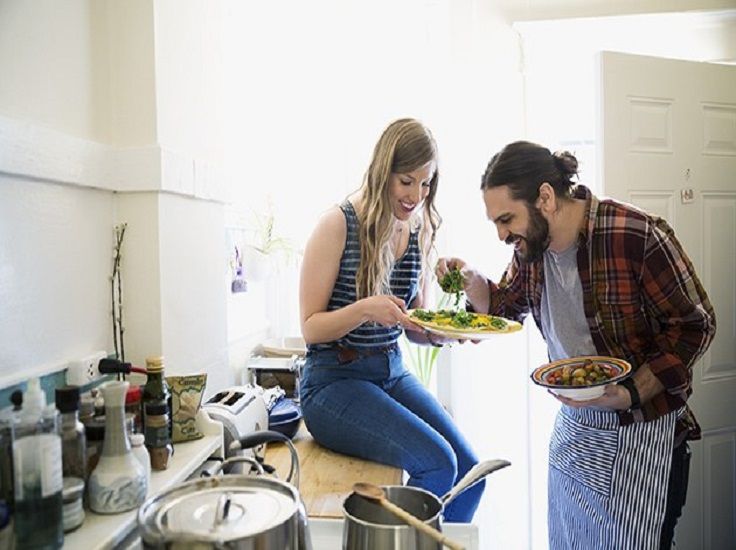 Women love to watch men cooking something. That's right! Men in the kitchen look super sexy. Even if it's like making a cocktail. Maybe that's the reason why women find bartenders so sexy! Even research backs this fact, that women find men more lovable when they cook something for them. So use this tactic and surprise your date on this valentine.
Plan a Surprise Romantic Getaway this Valentines Day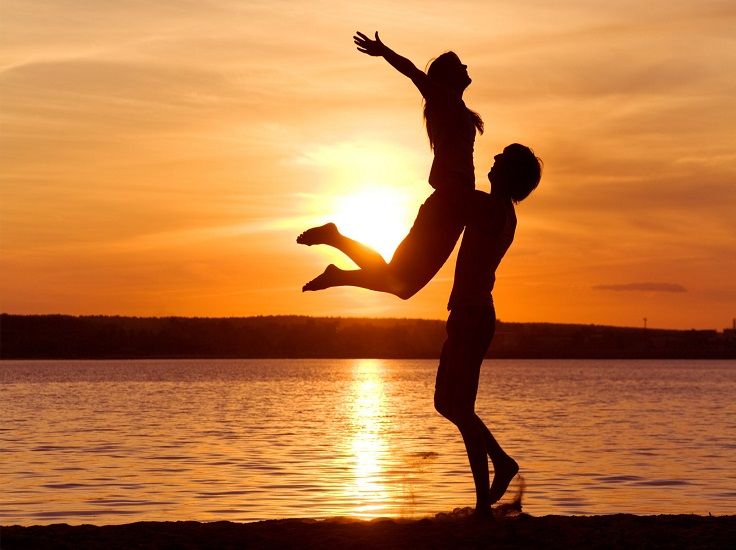 Romantic getaways are the best way to spice up your relationship all over again. But if it's planned during Valentine's week, the feeling is even more. Choose holiday destination that your partner fantasies. As valentine's day is around the corner you will find many short packages available at affordable prices.
A Gorgeous Bouquet Never Fails to Surprise Her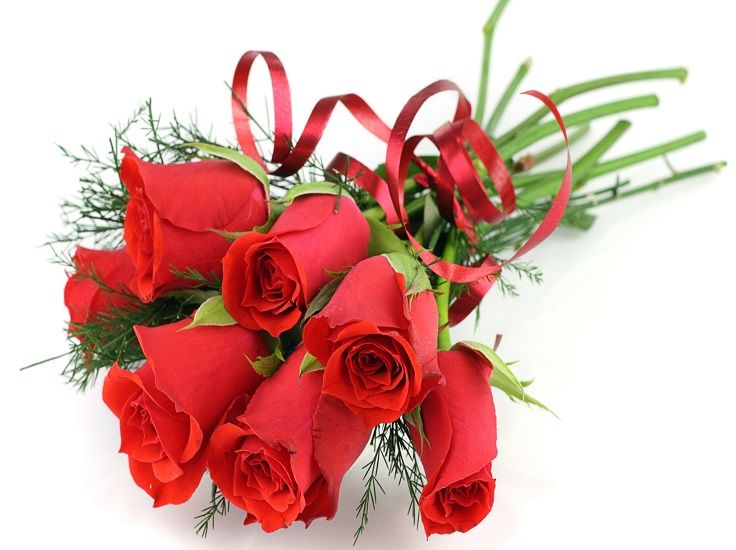 When it comes to valentine's day, red roses are classic. But even the most classic things requires an "update". So this valentine's day surprise your sweetheart not just with a bouquet but with a heart-shaped bouquet. Dozens of red roses arranged in a heart-shaped bouquet will surely blow her mind!
For an Animal Lover, Pets make the Best Valentines Gift Ever!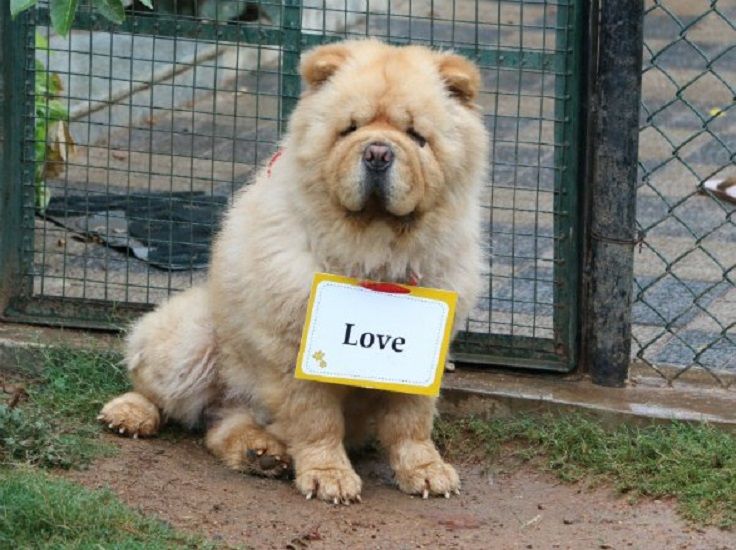 Giving a living life to your love can be the most beautiful gift. The feeling is even more if your partner is an animal lover. But choose the pet wisely as different pets require a different level of attention and care. Your partner would feel guilty if later her schedule doesn't allow to take care of the pet. However, if you think there won't be any possible hurdle, then gifting a pet is surely a cute and beautiful gift.
Buy a Ring and Propose Her all Over Again at a Royal Fort
Proposing on valentine's day may sound cliche but it's very romantic. The feeling is unmatched when your propose your lady at a royal fort. Even if the ring you are proposing with has a mini stone, the sight can do the magic. India is blessed with many such beautiful forts and palaces. This valentine day takes your queen away from the rush of city life to a royal fort and expresses your love to her in a royal way.
Plan "E-date" with Candles, Lights, and Music, if it's a Long Distance Relationship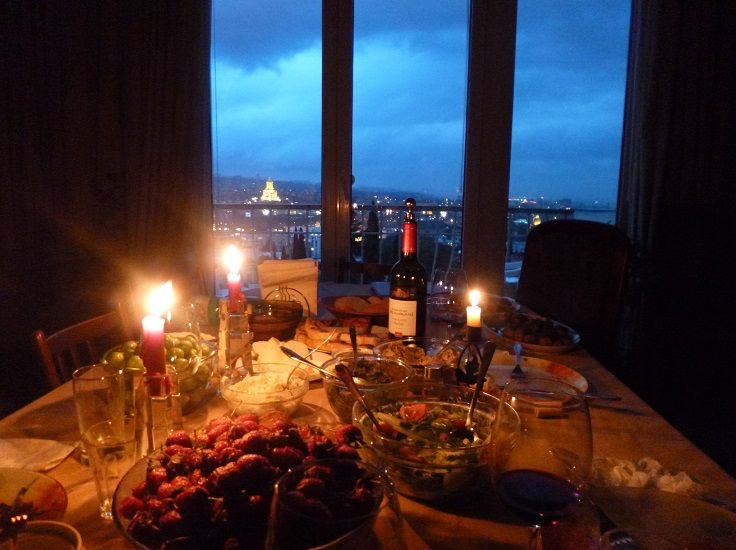 Just because you and your sweetheart are miles apart doesn't mean you can't have an evening together. Decorate the room with lights and candles, order tasty food for both and invite your girl for a video chat. And yes, how can we forget some romantic music and wine! Valentines evening is incomplete without it! To make it more romantic send her a box of few favorite things and create a most romantic moment for her.
Give her "Open when Letters" filled with Cute Little Gifts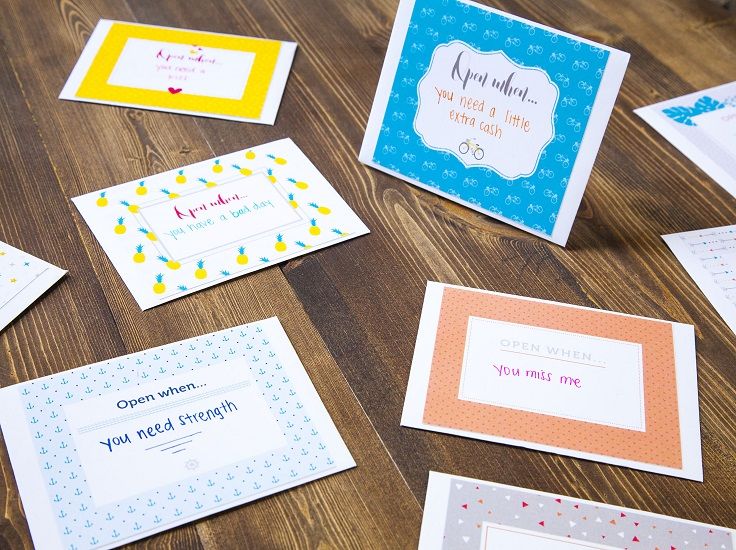 Gifts are mandatory on valentines day. Right? So why not go creative when gifting on valentine's day! "Open when letters" is the best way to do that! Give her different letters that she can open on different occasions and pack them with a message and small gifts. Say: "OPEN WHEN YOU ARE MISSING ME" "OPEN WHEN YOU WANT TO LAUGH" and so on.  This is something she will always cherish and keep close to her heart.
Gift a Beautiful Diamond Pendant to your Queen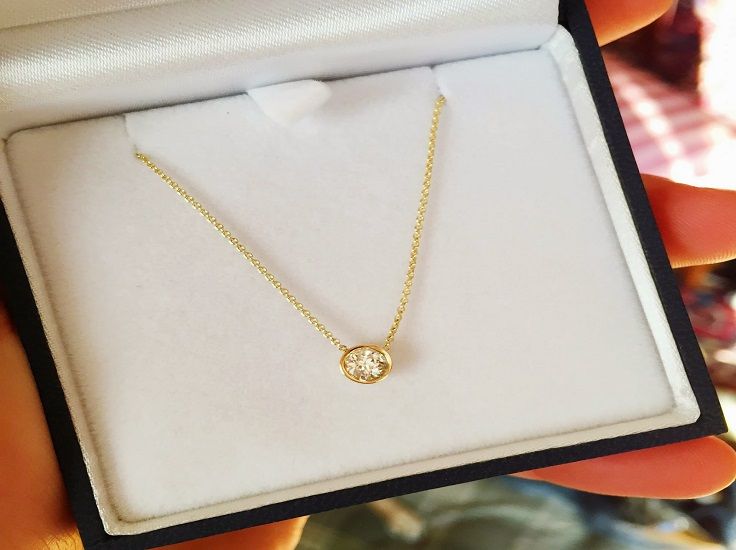 "Diamond is a girl's best friend". So why not choose valentines day to gift her this precious piece of jewelry? A diamond pendant will surely surprise her. As not every day one receives diamonds. So select a beautiful one for your love of life and make her feel like the most beautiful women.
Take Her for a Long drive and plan a romantic evening at "Dhaba"!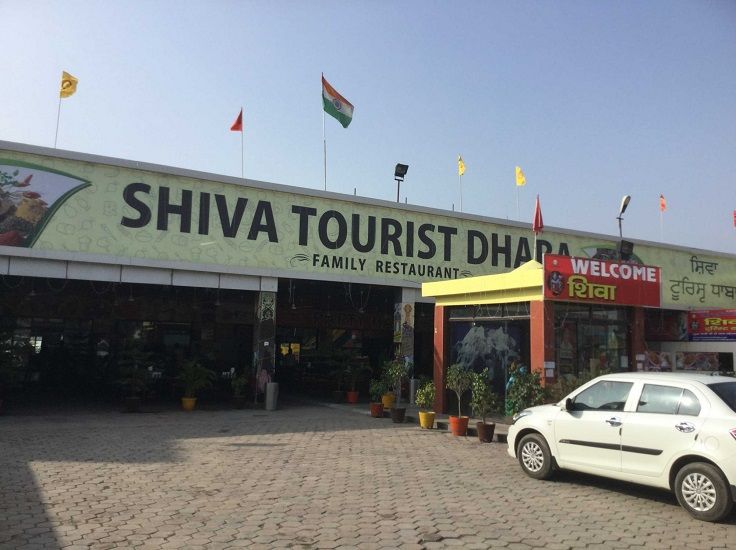 There are many offbeat, fun, affordable and romantic places in India that can be turned into a great date venue. So take your lady for a long drive and plan this valentine's day in full desi style. Order her favorite cuisine and pamper her as much as you can.
Make this Valentine an unforgettable day and surprise her with these ideas. Wear the creative cap and plan unique valentine gifts for her that will make her fall in love with you all over again. Have a happy valentines day!