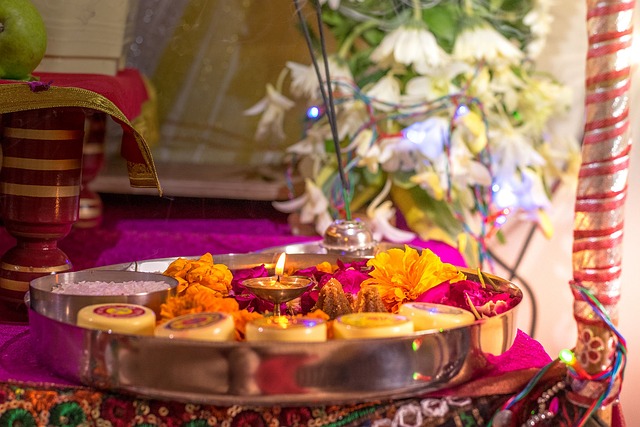 India is a land of festivals. There is hardly any month in the year when some festival or the other is not celebrated in some part of the country. The diversity in culture, religion, and tradition of India is reflected in the various festivals that are celebrated throughout the year. From the popular and well-known festivals like Diwali and Holi to the lesser-known ones like Hornbill and Hemis, each festival has its own charm and significance. In this post, we will discuss 10 of the most celebrated festivals of India.
1. Holi

Holi is a festival of colours. It is celebrated all over India, but especially in the north, and marks the end of winter. On Holi, people wear white clothes and smear each other with brightly coloured powders and water. They also exchange gifts, eat special foods, and sing and dance. The festival lasts for two days, and on the second-day people burn an effigy of Holika, the demoness who tricked Prahlad into sitting in a fire with her.
2. Dussehra

Dussehra is celebrated on the tenth day of the Hindu month of Ashvin, which typically falls in September or October. The festival marks the end of the nine-day Navratri celebration and commemorates the victory of Lord Rama over Ravana. Dussehra celebrations vary across India, but they all include lavish processions and feasts.
In northern India, Dussehra is also known as Vijayadashami and is a major public holiday. On this day, the effigies of Ravana are burned across the country to symbolize the triumph of good over evil. In some parts of India, such as Mysore and Kolkata, huge fairs are held to mark the occasion.
Dussehra is an important festival for Hindus and has great religious significance. It's time to give thanks for the blessings received and to pray for continued prosperity. For many Hindus, it is also a time to reflect on their lives and make resolutions for the future.
3. Diwali

Diwali is the "festival of lights",. It is one of the most popular Hindu festivals. Diwali falls in the month of October or November each year and lasts for five days. The festival symbolises the victory of good over evil, knowledge over ignorance, and light over darkness.
On the first day of Diwali, people decorate their homes and offices with diyas (small oil lamps) and rangoli (colourful designs). They also exchange gifts and sweets with family and friends. The second day is known as Lakshmi Puja when Hindus worship Lakshmi, the goddess of wealth. On the third day, Hindus celebrate the festival of Dhanteras by buying gold and silver. The fourth day is known as Narak Chaturdashi when people fast and pray to avoid going to narak (hell). The fifth and final day is Bhai Dooj when brothers visit their sisters' homes to celebrate their bond.
4. Sankranthi

Sankranti is celebrated in many parts of the country with great enthusiasm. It marks the beginning of the harvest season and is observed on the 14th of January every year. People dress up in new clothes, exchange gifts and indulge in feasting to mark this occasion.
This festival is also known as Makar Sankranti and is celebrated to mark the transition of the Sun from Sagittarius (Dhanu Rashi) to Capricorn (Makar Rashi). This day marks the end of the winter season and the beginning of longer days. On this day, people offer prayers to the Sun god and take a holy dip in rivers. Bonfires are also lit on this day to ward off evil spirits and usher in good luck.
5. Navratri

Navratri is one of the most popular festivals in India. It is celebrated for nine nights and ten days, during which Hindus worship the goddess Durga. The festival culminates with the event of Dussehra when Rama defeats the demon king Ravana. Navratri is celebrated in many different ways across India, but the most common form of the celebration involves fasting and feasting, music and dance, and puja ceremonies.
6. Ganesh Chaturthi

Ganesh Chaturthi is a Hindu festival that celebrates the birthday of Lord Ganesha. It is also known as Vinayaka Chaturthi. t is observed throughout India but is especially popular in the states of Maharashtra, Karnataka, Telangana and Andhra Pradesh. The festival typically lasts for ten days, culminating in the Visarjan or immersion of Lord Ganesh's idol in water.
Ganesh Chaturthi begins with the installation of elaborately crafted clay idols of Lord Ganesh at homes and public venues. Devotees offer prayers and perform special pujas for Lord Ganesh throughout the 10-day period. On the last day, large processions are carried out across cities and towns, where devotees carry their Ganesh idols to be immersed in water bodies.
The festival of Ganesh Chaturthi holds great significance in the Hindu religion. Lord Ganesh is worshipped as the god of beginnings and is believed to bring good luck and remove obstacles from one's life. He is also worshipped as the god of wisdom and knowledge. The 10-day festival is an opportunity for devotees to seek Lord Ganesh's blessings for a happy and prosperous life.
7. Onam

Onam is a 10-day harvest festival celebrated in Kerala, India. It is celebrated from the 1st day of the Malayalam month of Chingam (August–September) and ends on the tenth day, which is also known as Thiruvonam.
The festival commemorates the homecoming of the legendary King Mahabali, who ruled Kerala during a golden age of peace and prosperity. According to legend, Mahabali was overthrown by Lord Vishnu in his avatar as Vamana but was allowed to visit his subjects once every year. Onam is thus a celebration of good over evil and is marked by feasts, dances, and traditional games such as tug-of-war and snake boat races.
8. Eid Ul Fitr

Eid ul-Fitr is among the most important festivals in the Muslim calendar, marking the end of Ramadan. It is a month of fasting and prayer. Eid ul-Fitr is a time for celebration and family.
Muslims around the world celebrate Eid ul-Fitr with feasts, parties, and other festivities. In India, Eid ul-Fitr is a national holiday. They dress up in new clothes and visit their relatives and friends to celebrate. Families exchange gifts and enjoy special meals together.
Eid ul-Fitr is also a time for giving to charity. Muslims often donate money to those who are less fortunate during this time of year. This helps to make Eid ul-Fitr a truly special festival for everyone involved.
9. Rakshabandhan

Rakshabandhan is one of the most popular festivals in India, celebrated by Hindus, Jains and Sikhs. It is also known as Rakhi Purnima and falls on the full moon day of the month of Shravan (July-August). The festival commemorates the special bond between brothers and sisters and is marked by the tying of a sacred thread or rakhi by the sister on the brother's wrist. Brothers also give gifts to their sisters to show their love and appreciation. Rakshabandhan is a joyous occasion that strengthens the bonds of love and affection between siblings.
10. Janmashtami

Janmashtami, also known as Krishna Janmashtami or Gokulashtami, is to celebrate the birth of Krishna. The festival is observed according to the Hindu lunar calendar and usually falls in the month of August or September.
On Janmashtami, devotees of Krishna observe fasts and engage in various religious rituals and practices. Common rituals include singing devotional songs, chanting holy mantras, decorating temples and homes with flowers and lights, and preparing special dishes.
The festival culminates with a grand procession called Dahi Handi, in which a human pyramid is formed to reach an earthen pot suspended high up in the air. The pot contains yogurt or buttermilk, which is then broken by the people at the top of the pyramid, signifying Krishna's victory over evil.

Conclusion

This blog has aimed to provide insight on some of the leading Indian festivals. If you've enjoyed reading this, please share it with your friends and on your social media!