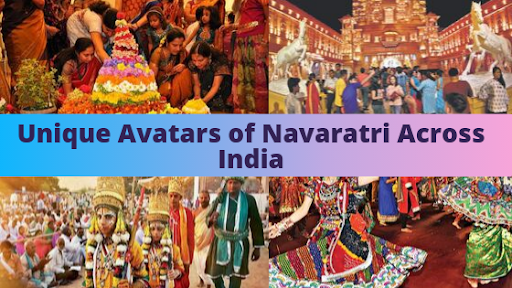 India is a land of festivals, culture, and celebration and being an Indian Navaratri festival is like a treat. It is a nine days festival filled with colors, fun, and dance along with Navaratri Puja. This festival has great significance in India's rich cultural heritage, and it is celebrated differently in various parts of India. Navaratri is a huge event in Gujrat, Kolkata, Delhi, and more. It is amazing to see how various cities in India celebrate Navaratri differently, but what binds us all is our culture, beliefs, and colorful festivities. Come along and explore the unique colors of Navaratri in India.
Garba Celebration in Gujarat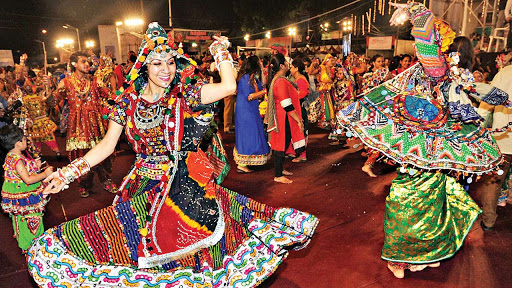 Gujarat celebrates Navaratri in the most enthusiastic way with Traditional Garba or Dandiya dance. Men and Women come together and dress up their best, men in the traditional kedias and Woman in the lehenga cholis to participate in Dandia. The dance involves a wooden stick which is called "Dandiya." Boys and girls, men and women dance in a circle with dandiya sticks in their hands. The dance is a harmony of footsteps and clapping. People dance to the folk rhythm with the lamps and sticks in their hands. What makes the festival more beautiful is the perfect combination of music, culture, fun, tradition, and decoration.
Ravan Dahan in Delhi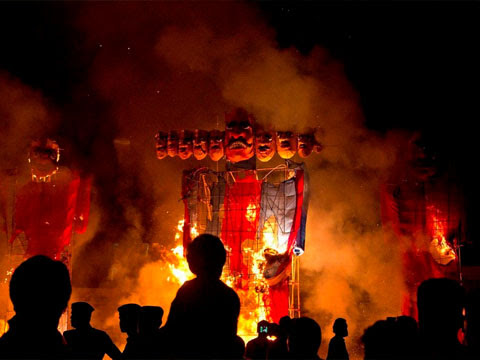 Delhi during Navaratri celebrates the religious vibes around Ramayan. The celebration involves recital of Ramayana tale along with burning figures of Ravana, Meghnad, and Kumbhakaran. This event is called Ravan Dahan, and it is celebrated on the last day, which is the mainstay of Dussehra celebrations. Ravan Dahan signifies the victory of good over evil, truth over lies, god over demons. According to Hindu mythology, Dussehra was the day Rama defeated Ravana in Lanka, and in Delhi, this day is celebrated by an extraordinary display of fireworks and burning of Ravana.
Durga Puja Pandal in Kolkata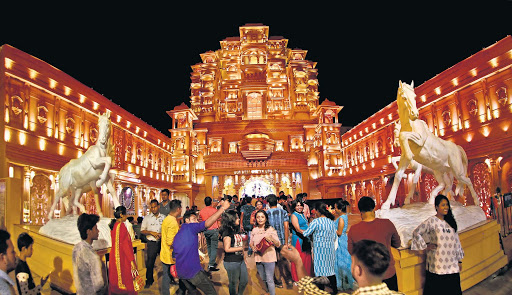 Durga Puja is the most anticipated festival in Kolkata. It starts from the 5th-day of Navaratri, and it is a five-day-long festival. The people worship Maa Durga along with her kids, Saraswati, Lakshmi, Ganesh, and Kartik. The whole ambiance of celebration and joy takes over Kolkata. It is believed that Ma Durga is visiting her natives with her son and daughter, and after the festival is over the idol of the goddess is taken for visarjan in Ganga. The whole city is decorated like a bride, and you will find innumerable theme-based pandals all over the city. Pandals can be huge, big or small, but the crowd is constant. During this festival, there is a religious aura around the city
Ramleela in Varanasi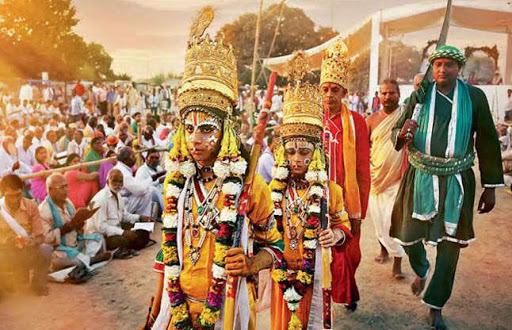 If you have seen Ramleela, then you know how exciting it is. Varanasi, the land of gods, hosts the best Ramleela festival during Navaratri. You witness the whole story of Rama and Sita along with their extraordinary tale. The Ram Leela follows the script from Ramcharitamanas, and it is displayed for all nine days of Navaratri. The show ends on the day just after Dussehra. It is a great opportunity for children and elders to relive and learn from this sacred Hindu mythology.
Mysore 40 years Old Jumbo Safari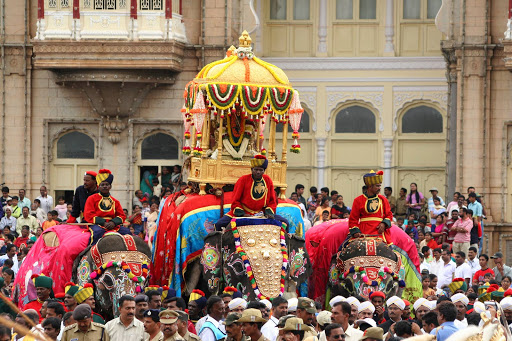 If you haven't seen the Jumbo Safari Utsav of Navaratri celebrated in Mysore, then you are missing it big time. The celebration is unimaginable, and there is no comparison to how grand it is. The whole Mysore city is decorated with lights and colors during this festival. The festival involves an elephant march called Gajapayana during the day time. You will find people walking in procession along with the elephant march. The elephants are huge, and they are decorated to look grand. The celebration is a very rare visual treat!
Kullu Dussehra Festival in Himachal Pradesh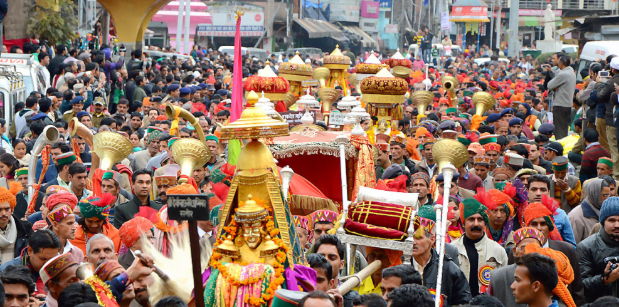 Kullu Dussehra is a grand festival celebrated on the occasion of Navaratri in Kullu Valley of Himachal Pradesh. The festival is celebrated in the Dhalpur maidan at Kullu in Himachal Pradesh state. The people celebrate the Navaratri festival for seven days, where they worship Lord Raghunath. The festival is held to honor the win of good over evil. The celebration marks its end on Dussehra. On this day, people light the fire on the banks of the River Beas, which symbolizes the burning of Lanka. Check out san diego downtown.
Dussehra Bathukamma Puja in Telangana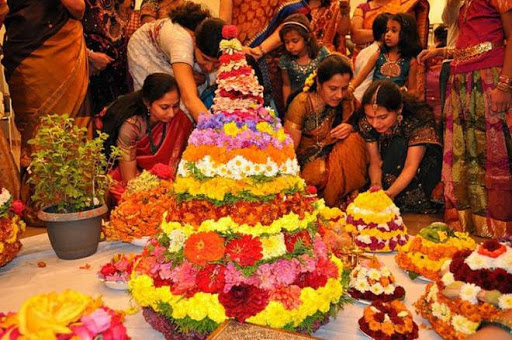 Sarad Navaratri followed by Dussehra is celebrated in Telangana as the Bathukamma festival. The festival involves the creation of big and small flower mounds by females and tribes performing a traditional dance. The flower mounds are made of fresh, beautiful flowers, especially marigolds. Women dress up in Silk Sarees, dance, clap and sing songs, mostly folklores about women, household and more. You will also find Lambada women with colorful loud get up and heavy silver jewelry. The festival is high spirited and especially dedicated to women. Isn't it amazing! I bet you didn't know Navaratri can be this interesting. So what are you waiting for? Navratri is around the corner. Make your plans and experience something new this Navaratri.