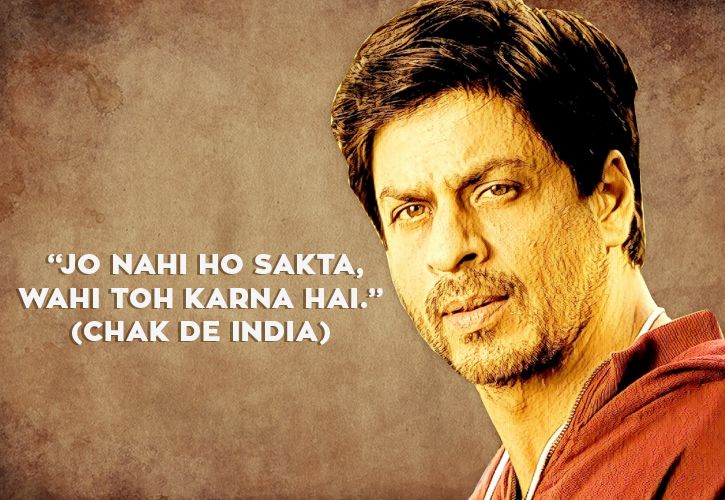 Bollywood dialogues are very famous like the stars, and there are some all-time best famous dialogues like "Rahul Naam to suna hi Hoga". Many Indian boys have followed the Palat philosophy of DDLJ.
Some actors become stars overnight with only one Dialogue, and that is the power of Indian cinema. Performing iconic and famous Bollywood dialogue takes skills, practice and a genuine craze for the Hindi industry.
Here we are giving you the 10 all-time Famous Bollywood dialogues to be remembered by all. These are popular among your friends; let's check them out.

1. Sholay 1975



Kitne Aadmi, the?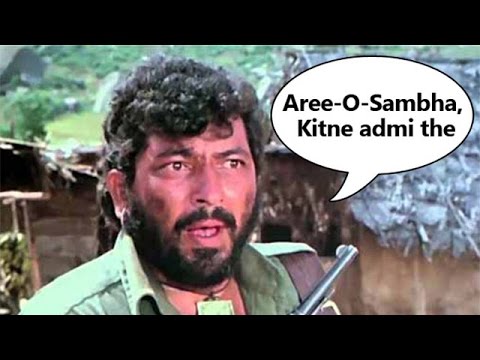 Sholay was one of the biggest hits of the 1970s, and the Dialogue Kitne Aadmi, by Amjad Khan as Gabbar, was a super hit. Gabbar had another famous dialogue like pachas pachas kos door, and Gabbar is one of the iconic characters from Sholay.
Cast- Amitabh Bachchan, Sanjeev Kumar, Jaya Bachchan, Dharmendra, Hema Malini, Amjad Khan.
2. Kalicharan (1976)



Sara Shehar Mujhe Lion ke Naam se Jaanta Hai
Kalicharan was a hit movie starring Shatrughan Sinha and Reena Roy. It was directed by Subhash Ghai, one of the most famous directors in Bollywood.
The Dialogue "Sara Shehar Mujhe Lion Ke Naam se Janta Hai" was spoken by Prem Nath, one of the iconic actors of that time.
Cast- Reena Roy, Ajit, Shatrughan Sinha, Prem Nath, and more.
3. Mr India –

Mogambo Khush Hua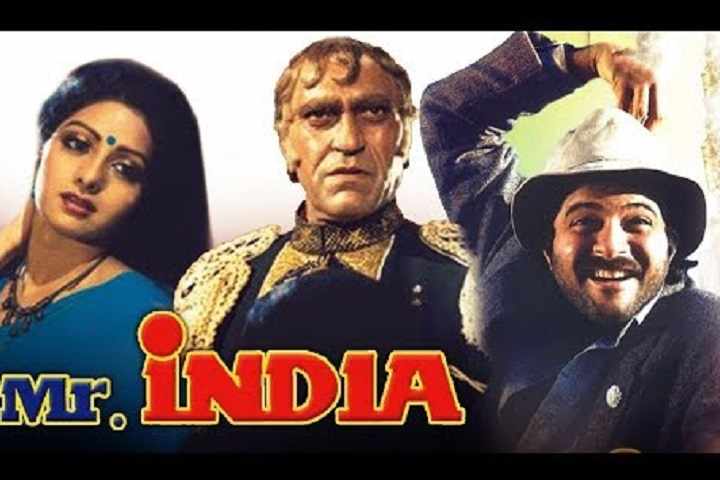 Amrish Puri said this Dialogue, perhaps one of the greatest villains in the Bollywood industry. The Movie's name is Mr India starring Anil Kapoor in the lead role.
When it comes to famous Bollywood dialogues, this one needs a special mention.
Cast- Anil Kapoor, Amrish Puri, Sridevi, Annu Kapoor, Satish Kaushik, and more.
4. Wanted (2009)



"Ek baar jo maine commitment kar di, uske baad toh mein khud ki bhi nahi sunta"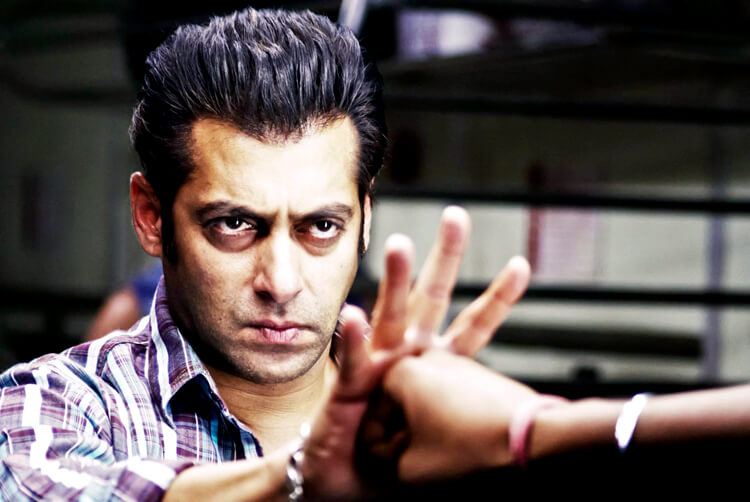 It comes from one famous Movie, Wanted, by Bollywood superstar Salman Khan. he is one of the top Bollywood stars, and the Dialogue suits his personality. Wanted was a super hit movie in 2009.
Cast- Salman Khan, Ayesh Takia, Vinod Khanna, Prakash Raj, and more.
5. Shahenshah (1988)



"Rishte mein toh hum tumhare baap lagte hai, aur naam hai Shehensha"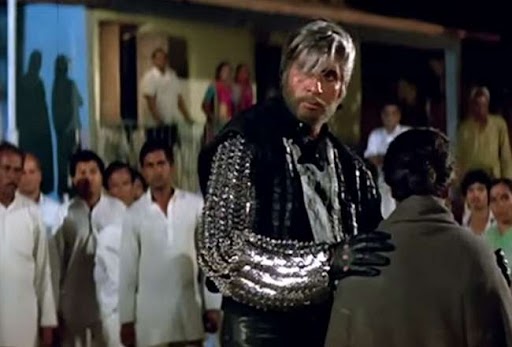 This was Big B (Amitabh Bachchan) movie hit in 1988, and this Dialogue has a special place for all 40+ aged people around us.
Cast- Amitabh Bachchan, Amrish Puri, and more.



6. 3 Idiots (2009)



"All is Well"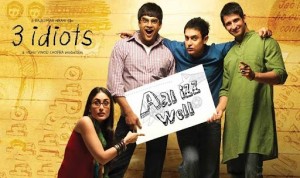 3 Idiots was the biggest hit of Mr Perfectionist Aamir Khan. This Movie is all about engineering and some facts about life and studies. All is Well is one of the famous dialogues from this Movie. Over the years it has become an iconic dialogue that fits into most situations.
Cast- Aamir Khan, R Madhvan, Sharman Joshi, Kareena Kapoor, Boman Irani, and more.
7. Baazigar (1993)



"Kabhi Kabhi Kuch Jeetne ke liye kuch harna bhi padhta hai, aur har ke jeetne wale ko Baazigar kehte hain"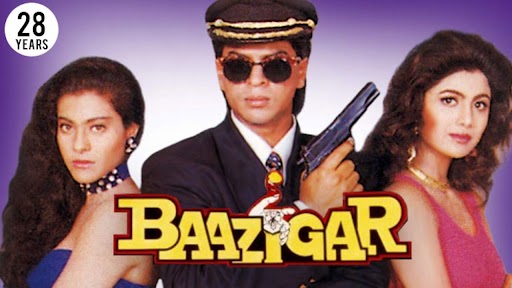 This Movie Baazigar made Shah Rukh Khan the national sweetheart he is today. Abbas Mustan directed it, one of the hit movies of SRK.
Cast- Shah Rukh Khan, Kajol, Shilpa Shetty, Siddharth Rayee, and more.
8. Om Shanti Om (2007)



"Picture abhi baaki hai Mere dost"
The Bollywood King Khan has already given some iconic Dialogue, and Om Shanti Om was one of the biggest hits of 2007. This film by SRK will provide you with Goosebumps.
Farah Khan directed this Movie.
Cast- Deepika Padukone, Arjun Rampal, Shreyas Talpade, Shah Rukh Khan, and more.
9. Dangal (2016)



"Gold to gold hota hai, Chhora lave ya chori"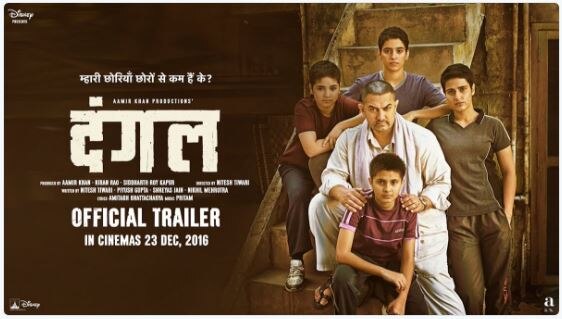 Dangal was one of the decade's most impactful movies, with some of the best Dialogue. Amir Khan played the lead role in this film.
This Movie has a heartfelt story, great action, and memorable dialogues.
Cast- Sakshi Tanwar, Fatima Sana Shaikh, Sanya Malhotra, Aamir Khan, Suhani Bhatnagar, and more.
10. Raees (2017)



"Koi Dhanda Chota nahi Hota aur dhande se bada koi dharm nahi Hota"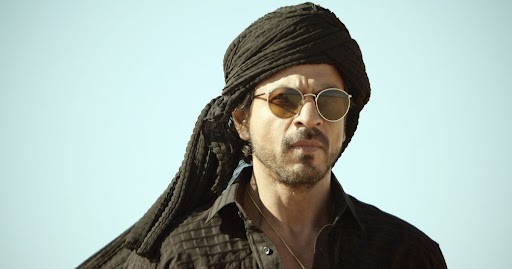 Baniye ka Dimag aur Miya Bhai ki Daring, The Raees was not a super hit movie of SRK, but some dialogues and scenes are unforgettable. The film was released in 2017, starring Shah Rukh Khan in the lead role.
Rahul Dholakia directed the film.
Cast- Shah Rukh Khan,Nawazuddin Siddiqui, Mahira Khan, and more.

This is all about the 10 Bollywood dialogues to be remembered by all. These are the evergreen punch lines that are amazing.
The popularity of films and dialogues on friendship and love have been exceptional and used in other films. We hope you enjoyed the list and told us your all-time favourite punch lines and the movie name.