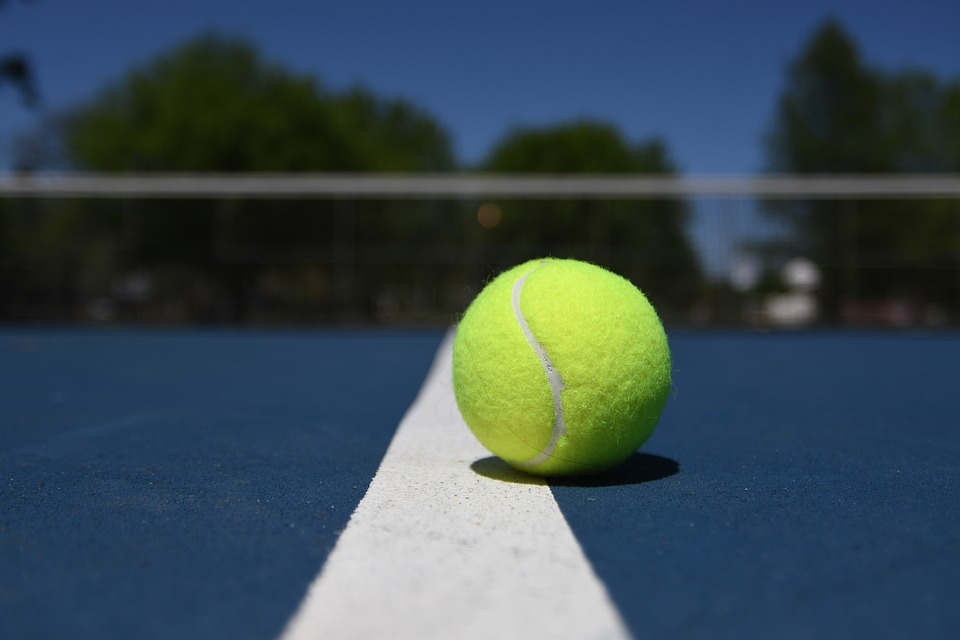 Tennis is among the most popular sports in India. The history of tennis goes back a long way. Ghaus Mohammad was the first Indian tennis player to reach the quarterfinals at Wimbledon in 1939. Over the years, India has produced many tennis players. The famous Indian tennis players have achieved recognition at tournaments across the globe. Let us take a look at the most famous tennis players in India.
1. Leander Paes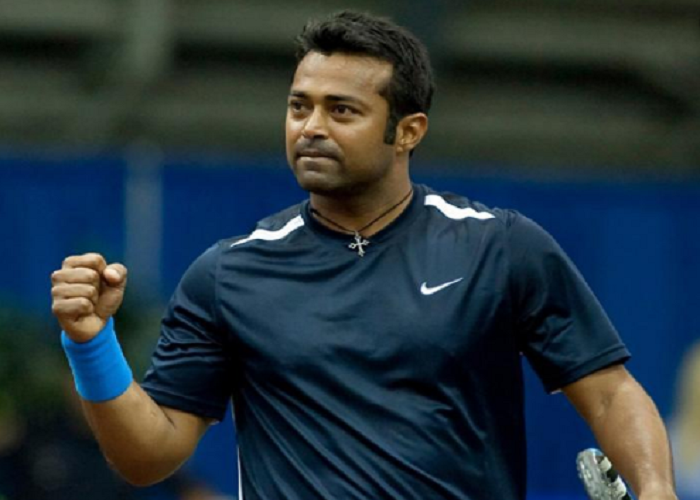 Leander Paes is regarded as one of the greatest doubles players in tennis. He holds the record for winning 8 doubles and 10 mixed doubles grand slam titles. Paes is the second man to win Wimbledon titles in three decades.
He has received many prestigious awards such as the Rajiv Gandhi Khel Ratna award (1996-97), the Arjuna Award (1990), the Padma Shri award (2001), the Padma Bhushan (2014) for his contribution to tennis in India. He is the first tennis player to compete at seven Olympic Games from 1996 to 2016.
Leander Paes announced his retirement in 2020 in a statement that he posted on his Twitter handle.
Born – 17 June 1973
Height

- 1.78 m (5 ft 10 in)
Turned pro – 1991
Plays – Right-handed (one-handed backhand)
Highest Ranking – No. 73 (24 August 1998)
He began his professional tennis career in 1995. Mahesh Shrinivas Bhupathi is considered one of the top doubles players. He joined the elite group of tennis players to achieve a career grand slam in mixed doubles. Bhupathi is the founder of the International Premier Tennis League. He was appointed as Davis Cup captain in December 2016.
Bhupathi won three doubles titles, including the French Open and Wimbledon with Leander Paes in 1999. They became the first doubles team to qualify for the finals of all four Grand slams since 1952.
He won five mixed doubles Grand Slam titles with five different partners from 1999–2006. Bhupathi announced his retirement in 2016.
Born – 7 June 1974
Height- 1.85 m (6 ft 1 in)
Turned pro – 1995
Retired – 2016
Highest ranking – No. 217 (2 February 1998)
Sania Mirza has won six Grand Slam titles in her career. She started her professional career in 2003; and announced her retirement from singles in 2013 after a major wrist injury. Sania is one of the highest-paid and most high-profile athletes in the country.
In her career, Sania Mirza has notable wins over Vera Zvonareva, Marion Bartoli, Svetlana Kuznetsova, Martina Hingis, Dinara Safina, and Victoria Azarenka. She is the highest-ranked female tennis player ever from India at world No. 27 in 2007. Sania Mirza is planning a comeback to the tennis court in the Olympics.
Born – 15 November 1986
Height – 1.73 m (5 ft 8 in)
Turned pro – February 2003
Plays – Right-handed (two-handed backhand)
Highest ranking – No. 27 (27 August 2007)
4. Rohan Bopanna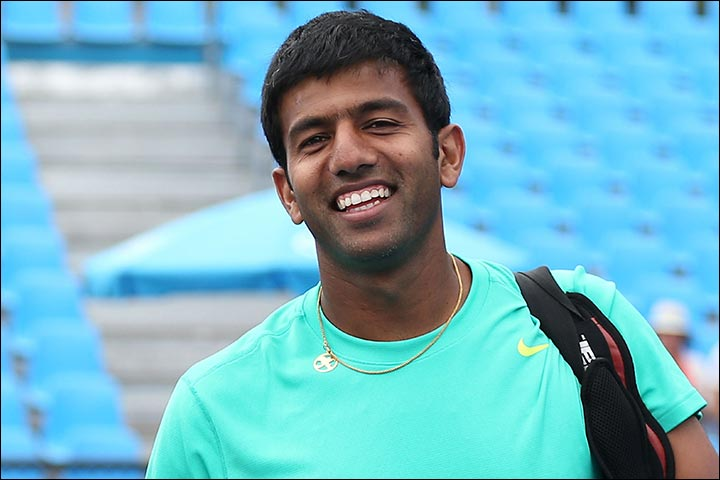 Rohan Bopanna has been a member of the Indian Davis Cup team since 2002. He is rated as one of India's finest doubles players. Bopanna won his first ATP title with the men's doubles title at the Countrywide Classic in Los Angeles.
Partnering with Aisam-ul-Haq Qureshi, he won his second ATP doubles title in the final of the SA Tennis Open in 2010. The duo went on to win four Challenger titles in quick succession.
Bopanna played a crucial role in India's 2010 Davis cup win over Brazil. He won the decider to take India into the world group for the first time since 1998.
In 2005, he was awarded the Ekalavya Award by the Government of Karnataka.
Born – 4 March 1980
Height – 1.90 m (6 ft 3 in)
Turned pro – 2003
Highest ranking – No. 213 (23 July 2007)
5. Somdev Devvarman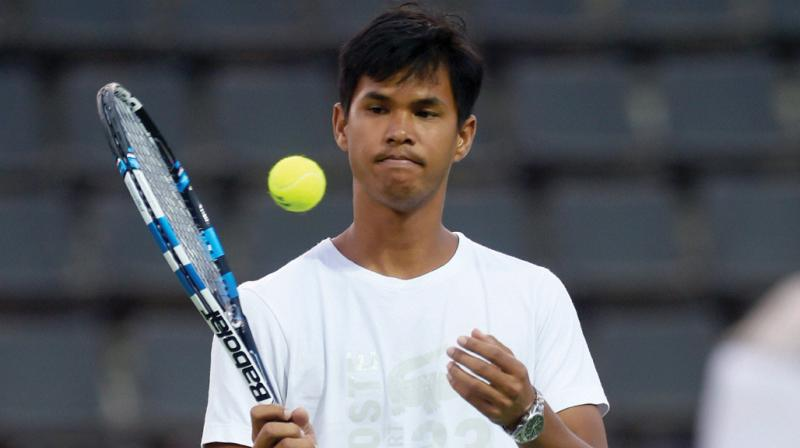 Somdev Devvarman hit the headlines after winning back-to-back finals in his junior and senior years at the University of Virginia. In 2008, he won his first career title at a Futures tournament in Rochester, New York. He reached the final of the Chennai Open in 2009 as a wild card entry. Somdev won the Gold mental in the Commonwealth Games in 20010 in the men's singles event. He followed it with men's singles and doubles gold in the 2010 Asian Games in Guangzhou.
He received the Arjuna Award in 2011 for his tennis successes and was appointed as the observer for tennis in 2017. In 2018, Somdev Devvarman received Padma Shri. Devvarman announced his retirement from professional tennis in January 2017.
Born – 13 February 1985
Height – 1.80 m (5 ft 11 in)
Turned pro – 2008
Plays – Right-handed (two-handed backhand)
Highest ranking – No. 62 (25 July 2011)
Yuki Bhambri is the winner of the 2009 Australian Open Junior Championship. He is the fourth Indian in history to win a Grand Slam Championship junior title. Bhambri obtained a wild card position for the 2010 Australian Open qualifying draw. He also received a spot in the main draw of the Sony Ericsson Open for his win the Orange Bowl.
Yuki became the youngest Indian to win a Futures event. He continued his winning streak at the following Futures event held in the same venue.
In August 2010, Bhambri won a silver medal at the Youth Olympics.
Born – 4 July 1992
Height – 1.83 m (6 ft 0 in)
Turned pro – 2008
Plays- Right-handed (two-handed backhand)
Highest ranking

- No. 83 (16 April 2018)
7. Ankita Ravinderkrishan Raina



Ankita Ravinderkrishan Raina is the current Indian No. 1 professional Tennis player. Raina won her first professional singles titles in 2012. In 2016 she won gold medals in the women's singles and mixed doubles events at the South Asian Games. She entered the top 200 ladies single rankings in 2018.
The 2017 Mumbai Open proved to be the breakthrough tournament of her career. She won a bronze medal in the Asian Games in Jakarta. It was followed by winning the doubles title at the 2018 OEC Taipei WTA Challenger.
She became the 4th player representing India in the main draw of a Grand slam.
Born – 11 January 1993
Height- 1.63 m (5 ft 4 in)
Turned pro – May 2009
Plays – Right-handed (two-handed backhand)
Highest ranking – No. 155 (22 February 2021)
Tennis is among the most popular sports in India. However, we have not performed exceptionally well in the sport, but India has produced remarkable talent over the years. There is young talent emerging as well, which we hope can mark the top-level winning many tournaments and grand slams.