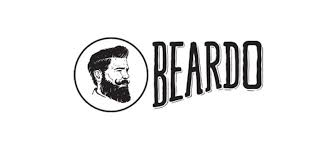 Beardo has managed to emerge as one of the best grooming brands for men in India. The brand has made a name in the personal care products with its good quality. Beardo has an understanding of the grooming habits of men. It has changed the grooming game for men with its exclusive range of products.
You get a range of products for beard, hair, and skin. Beardo men's skincare range includes moisturisers, masks, serums, and scrubs. In addition to an immense choice, you also get to save on high-quality products with Beardo coupons. So let us take a look of the 10 best beardo products that promise complete grooming solutions for men.
1. Beardo Hair growth oil
Beardo Hair growth oil is a potent combination of natural ingredients such as sesame oil, rose oil, and hibiscus, among others. It is one of the best beard oils in the market. Use Beardo hair growth oil to condition, smoothen and moisturize your beard. It helps re-energize hair growth. Use twice a day for better results. It is suitable for all skin types.
2. Beardo Activated Charcoal Deep Cleansing Face Scrub
The cleansing face scrub is an ideal solution for oily and acne-prone skin. Take care of your skin with this activated charcoal face scrub. It helps in exfoliation and cleansing of the skin. Use the charcoal face scrub daily to prevent the buildup of dirt, oil, and impurities. It helps you get a brighter skin tone.
3. Beardo Vitamin C Facial Serum
Beardo Vitamin C Facial Serum helps to get a fresh and glowing complexion. The facial serum is loaded with Vitamin C and Hyaluronic acid. Use the serum daily to repair skin damage and maintain an even tone. It is also beneficial to reduce dark spots and fight acne scars. Since Vitamin C makes your skin photosensitive, use sunscreen during the daytime to get the best results.
4. Beardo Ultraglow Face lotion
The facial lotion takes due care of your skin with its hydrating and moisturizing formula. This SPF 30 lotion is also an effective sunscreen. Beardo Ultraglow Face lotion is an excellent combination of sunflower oil, glycerine, aloe vera, and mulberry extract. The face lotion also lightens your skin tone and helps remove excess dirt and oil. Massage the face lotion to make sure it goes deeper into the skin to get better results.
5. Beardo Hair Serum With Argan Oil
The hair serum gives you shiny and smooth hair and also helps prevent premature greying. Beardo Hair Serum is rich in argan oil. For the best results use on damp, towel-dried hair. The natural ingredients make it an effective hair styling product. It prevents premature greying without damaging your scalp. The product is specially designed for men's hair. It makes hair shiny, softer, and stronger.
6. Beardo Hair Fall Control Shampoo For Men
Beardo hair fall control shampoo is enriched with natural ingredients such as Amla, lemon, rosemary, aloe vera, camphor oil, and glycerin. The blend of natural ingredients makes it perfect for an itchy and dandruff prone scalp. It prevents hair fall and ensures grease-free scalp. It is the best solution for all hair troubles, including hair loss and makes your hair rich, soft, and voluminous.
7. Beardo Neem Face Scrub
The face scrub removes dirt and dead skin cells. It also helps control excessive oil production. Beardo neem scrub is a complete skincare solution for men. It is made using active ingredients such as neem extracts, aloe vera, almond oil, and walnut shell powder. Aloe vera hydrates skin and reduces acne. While neem extract helps in treating skin issues, Almond oil moisturises skin and prevents skin infection. With all the natural ingredients, Beardo neem face scrub helps remove dirt and dead cells and also treats the acne to soothe the skin.
8. Beardo Strong Hold Hair Wax
Beardo hair wax helps your hair stay in place. It is a perfect hair styling product for men to provide a stronghold and humidity resistance. The hair wax is easy to apply and keeps the hairstyle all day long. Beardo Hair wax is suitable for all hair types. You can easily rinse off with warm water and shampoo.
The hair wax is made using crystal gel technology to give you the perfect matte look. It is an ideal combination of Glycerin, Beeswax, and aloe vera extracts, Glycerin is an excellent cleanser to cure itchy skin and remove blackheads. While Beeswax stimulates hair growth and makes styling effortless. It also includes aloe vera extracts to repair dead skin cells and reduce dandruff.
9. Beardo Lip Lightener for Men
Beardo Lip Lightener helps lighten the tone of dark lips. It is one of the best lip balms for dark lips. The lip balm is made using natural ingredients such as sweet almond oil, shea butter, sunflower oil and mango butter. It includes goodness of vitamin A, C and E. The creamy texture helps heal the cracked lips. It forms a protective shield on the lips. Apply the lip balm before smoking for best results.
10. Beardo Under Eye Gel For Men
Beardo Under Eye gel helps reduce dark circles and puffiness. It has a lightweight gel formulation. Dark circles can be formed under eyes due to various reasons such as less sleep, stress etc. The under-eye gel reduces eye bags and puffiness. It also prevents the signs of ageing. Beardo Under Eye gel for men includes natural ingredients such as aloe vera, shea butter, carrot seed oil, and chamomile extracts. The eye gel is easy to absorb and helps even tone the eye contour area.
These are the top 10 Beardo products for men. If you are yet to try this brand, you must check out the products. There are very few brands for men in India. In the last few years, Beardo has emerged a quality grooming brand for men. Beardo products have received good reviews for customers all over India. The products are readily available, as well. You can also save on Beardo products with online offers.