394 days ago
How To Get Spotify Premium For Free??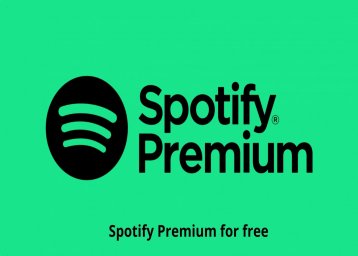 As we all know that Spotify is one of the leading music streaming services in the world. Spotify provides access to more than 50 million music and 700,000 podcast content. The online streaming adds 40,000 new music streams to its platform every day according to officials. 
It is available as a free and premium version, the premium version comes with lots of better features and multiple options. Spotify works on Macs, PCs, iPhones, Android devices, Smart TVs, and other devices. Today we will talk about how to get Spotify Premium for free. Get the complete details about the same here. 
Also, check out how to get Hotstar Premium for free by clicking here.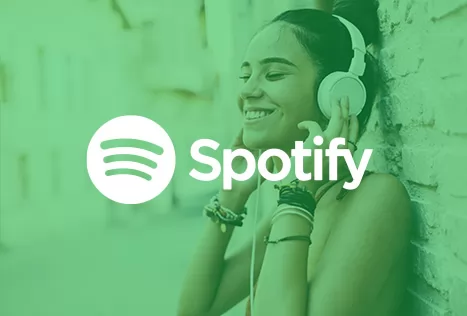 Is Spotify Free?
Spotify comes with two subscription options for listening to music, the free version, and the Spotify Premium version. The free version comes with some restrictions but it is still worth it as it allows you to listen to the music from almost every category but with ads. 
The Premium version offers you to download the songs, share them with your friends and go for a group listening, and many exciting options that are worth buying the premium. Here are the charges for the Premium Plan of Spotify. 
| | |
| --- | --- |
| Spotify Plans | Offers |
| Rs.7 for 1 Day | Ads-Free Music and Downloading option |
| Rs. 25 for 1 week | Ads-Free + Free Downloading+ Group Discussions |
| Rs. 129 for 1 Month Auto-Renew | Ads-Free + 10k Downloading + Group Discussions+ 5 Device Login |
| Rs. 389 for 3 Months Auto-Renew | Ads-Free + 10k Downloading + Group Discussions+ 5 Device Login |
| Rs. 719 for 6 Months Auto-Renew | Ads-Free + 10k Downloading + Group Discussions+ 6 Device Login |
| Rs. 1189 for 12 Months Auto-Renew | Ads-Free + 10k Downloading + Group Discussions+ 6 Device Login |
How to Get Spotify Premium for Free in India
Here check out the different ways to get Spotify Premium for free.
1. Try Multiple 90 Days Premium Trial Accounts
One of the easiest ways to grab Spotify Premium is by choosing a free trial for the new users. As it will allow you to have to access all the necessary features including offline listening for free. 
The only issue for the same is that it is valid for 90 days; only earlier it was available for 30 days. But you can create another Email ID to grab the trail for another 90 days. You have to create a new email id with a different username.  
We understand that the same method is quite inefficient but it is effective as it supports all platforms like Android, iOS, Windows, Mac OS. it is important to cancel the subscription before 90 days otherwise it will charge you when the trial period is over. It is one of the ways you get Spotify Premium for free in 2022. 
2. Join Family and Friend's Premium Account
You can connect with some of your friends or family who already have an existing Spotify Premium account. The Premium plan comes with 6 account login, so you can join them as the 5th or 6th person surely. 
3. Download Modded APKs
There are a number of websites that are offering  Spotify App for Android and iPhones which gives you free access to a Premium account. We are not recommending you for the same as it can bring some virus along with it and can harm your privacy. 
Also, it is important to understand that getting Spotify Premium illegally can lead to a ban on your account permanently. 
What is Spotify 
First of all, we use Spotify in two ways, desktop and mobile? On the desktop, you will play whatever you want, whenever you want and the issue is ads. 
Whereas, on Spotify Mobile, you can only shuffle playlists of 20 or more songs. And you have limited skips. That means not showing your friends that one special song you wanted them to hear. No listening to albums from beginning to end the way they were supposed to be heard. And if you try to get around the shuffle thing by creating a playlist of only one song (or only a few songs), nice try. Spotify automatically turns it into a radio station based on those few songs.
This is all about How do I get Spotify Premium for free on PC 2022 via different methods. As there are not many ways available for the same, you can choose from them or purchase the premium version if you are a die-hard fan of music.  
I am one of the die-hard fans of music so I have already purchased the premium version of Spotify for 1 year. It gives you multiple options from downloading, to an ads-free world, to group discussion, and more.
Questions You May Have  
Q. What is the 1 days charge for the Spotify Premium account?
The Spotify Premium for 1 day comes in Rs. 7 and for a week comes in Rs. 25 only that offers amazing features and options. 
Q. Is there any legal way to get Spotify Premium for free?
As of now, there is no other way to get Spotify Premium for free, you have to buy the same. However, it is available in different packages from 1 day to 1-year plans. 
Q. Is paying for Spotify worth it?
If you care about listening to the newest music as soon as it releases, then Spotify Premium is worth it for you. While it doesn't apply to all songs, there are some high-profile new releases that don't become available for up to two weeks for free users

Join Telegram Channel & Get Instant Deal Alert

75,062+

participants