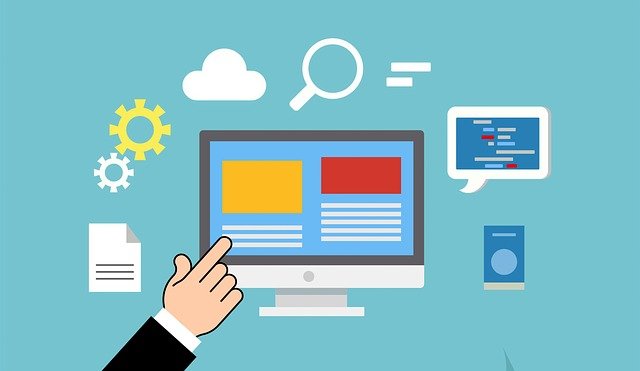 Life without the internet has become unimaginable. The internet keeps us connected to the whole world and has made communication much easier than it was ever before. However, for something so essential in one's life, choosing the right provider can be difficult at times, especially with several options available in the market.
We have put together this guide to ease up this process for you. In this piece, you can find out the 7 key elements of a great internet service provider that will help you make a much more informed decision easily.
So what are you waiting for? Dive in!
1. A Reliable Reputation

Researching a new provider's reputation is a trustworthy technique to do due diligence. Understanding an ISP's reputation is a wise way to reduce your alternatives, whether this is looking through online reviews on Google or Yelp or conversing with nearby companies. Always be aware of the customers you are taking the reviews from. Since there are different services that many ISPs offer, be sure that the reliable verdict you are getting is about the same service that you need.
2. Speeds Availability

For some users, choosing an ISP is mostly based on speed. They merely desire the quickest internet available in their location. This is entirely dependent on your area and the options available to you. The "Bandwidth" is the value you are comparing while examining different plans. The amount of information that may be transmitted over a certain period is simply referred to as the bandwidth. Some clients are fortunate enough to have fiber connections that are faster than 1 Gbps.
However, make sure that just because a speed is stated doesn't necessarily imply that's the speed you'll get. It is also worthwhile to inquire with nearby consumers to determine the realistic speed you might anticipate.
3. The Type of Connection Available

The kind of connection greatly affects how quickly your internet surfing goes. It all boils down to the type of internet connection you have. There are the following types of internet connections available widely:
DSL (Digital Subscriber Line)

Cable Internet

Satellite Internet

Fiber-Optic Connection
Fiber-optic connection is probably the fastest known to man, offering speeds above 1000 Mbps with its glass lines. On the other hand, Satellite Internet is comparatively renowned for slower speeds. Even though satellite internet has decent download rates, it is known for appearing to be slow.
So, whenever you are getting a new connection, opt for the one most suitable for your needs and requirements, also while keeping in mind the availability in your area.
4. Equipment Quality & Flexibility

IT specialists are aware of the most common modem failures. Additionally, they are aware of which modems with built-in firewalls ought to be connected to higher business-class routers in bridge mode. Take into account the caliber of each company's hardware while contrasting the bids from two ISPs. The less time an IT professional has to spend managing, configuring, or restarting network hardware on location, the better.
Customers can supply their modems with some ISPs. Such as, when you subscribe to AT&T Internet, you have the choice of purchasing your modem or getting it directly from the provider. However, you can take advantage of these chances, as providing your network equipment gives you more control over quality and may even result in cost savings.
5. Customer Services

You will eventually need to interact with your ISP's customer care team, whether it is for billing concerns, service problems, technical help needs, upgrade questions, or product add-ons. Before registering, find out how well the company supports its customers. Customer service is critically important for you as a customer. In case of any immediate assistance, you would not want to be left hanging without any support from the provider. You can also not wait long hours for your issue to be dealt with. Therefore, it is something not to be compromised on.
6. Coverage

You should consider looking out for a different provider if an ISP does not offer coverage in one or more of your company locations. Several ISPs rely on the infrastructure of their partners to provide the service even when they do not have coverage in the majority of a state or country. To assess whether they have coverage in your area, a competent ISP will either perform a desktop or physical site survey there or both, hence making them a reliable and good choice for the users.
7. The Right Pricing

You can let pricing be the last factor in choosing the right internet service provider. Since the internet has become such an important part of everyone's lives, the last thing you'd want to do is to over-pay for this necessity. Therefore, if you find more than one ISPs that you are satisfied with then you can make your final decision based on your budget.
Concluding Remarks

The ISP you choose is likely the most crucial factor affecting your home's or business' connectivity. This essay should help to clarify the numerous aspects that ought to influence the choice.